Energy
IEA advocates reduction in global reliance on oil & gas despite $4 trillion industry growth
February 15, 2023242 views0 comments
By Innocent Obasi
The International Energy Agency (IEA) has urged countries around the world to lessen their reliance on oil and gas, notwithstanding the $4 trillion gain recorded by the industry in 2022.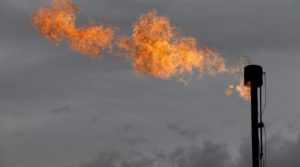 IEA made the call in a statement released by Fatih Birol, the executive director of the agency, during the Oslo Energy Forum in Norway.
Birol's statement, according to Reuters, is in accordance with the IEA's objective to promote a transition to cleaner and more sustainable energy sources in light of the pressing need to solve the problems posed by climate change.
Birol noted the reason countries can no longer rely on oil and gas, saying "You cannot anymore run a country whose economy is 90 per cent reliant on oil and gas revenues because oil demand will go down."
The IEA predicted in its 2023 oil market report that the world's oil consumption will increase by 1.9 million barrels per day (mb/d) to 101.7 mb/d this year, an increase from its earlier prediction of 1.7 mb/d. Additionally, it is projected that supply would rise by 1 mb/d to 101.1 mb/d.
The Organization of Petroleum Exporting Countries (OPEC) predicted a rise in global oil demand of 100,000 barrels per day (bpd) to 2.3 million bpd in 2023 in its most recent monthly report on the oil market.
According to the OPEC report, oil demand growth in 2023 will depend on the return of China from its mandated mobility restrictions, but concerns remain about the depth and pace of the country's economic recovery and the consequent impact on oil demand.