Economy
Frontpage
IMF advises CBN to extend naira swap deadline over lingering scarcity
February 8, 2023185 views0 comments
By Onome Amuge
The International Monetary Fund (IMF) has called on the Central Bank of Nigeria (CBN) to extend the February 10 cash swap deadline as scarcity of the new notes continue to frustrate daily life activities of Nigerians.
The major financial agency of the United Nations weighed in on the issue in a recent statement signed by Laraba Bonet, its resident representative for Nigeria in Abuja, the country's capital city.
Bonet, in the statement, encouraged Nigeria's apex bank to consider extending its deadline due to the hardships which the scarcity of the new notes has presented.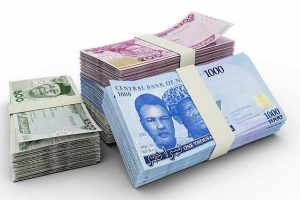 "In light of hardships caused by disruptions to trade and payments due to the shortage of new bank notes available to the public, in spite of measures introduced by the CBN to mitigate the challenges in the banknote swap process, the IMF encourages the CBN to consider extending the deadline, should problems persist in the next few days leading up to the February 10, 2023 deadline," the statement noted.
The IMF's statement was issued shortly after the Supreme Court granted an interim injunction restraining the federal government and Central Bank of Nigeria(CBN) from enforcing the February 10 expiration deadline of the old N200,N500 and N1000 notes.
According to reports, Kaduna,Kogi, and Zamfara States, had in a motion ex-parte filed by their lawyer, AbdulHakeem Mustapha (SAN), prayed the apex court to halt the Central Bank of Nigeria (CBN) naira redesign policy
A seven-man panel of the Supreme Court led by Justice John Okoro, in a unanimous ruling, held that the federal government, CBN, and commercial banks must not continue with the deadline.
The recent ruling means that the old naira notes will continue to be legal tenders in Nigeria,  pending the determination of a notice in respect of the issue on February 15.