Frontpage
IMF: Nigeria's growth lackluster.. no room for policy mistakes
October 16, 2019842 views0 comments
The International Monetary Fund (IMF) says Nigeria cannot afford to make any errors in policy formulation because economic growth is fragile.
The Bretton Wood institution made this known in its October 2019 World Economic Outlook report.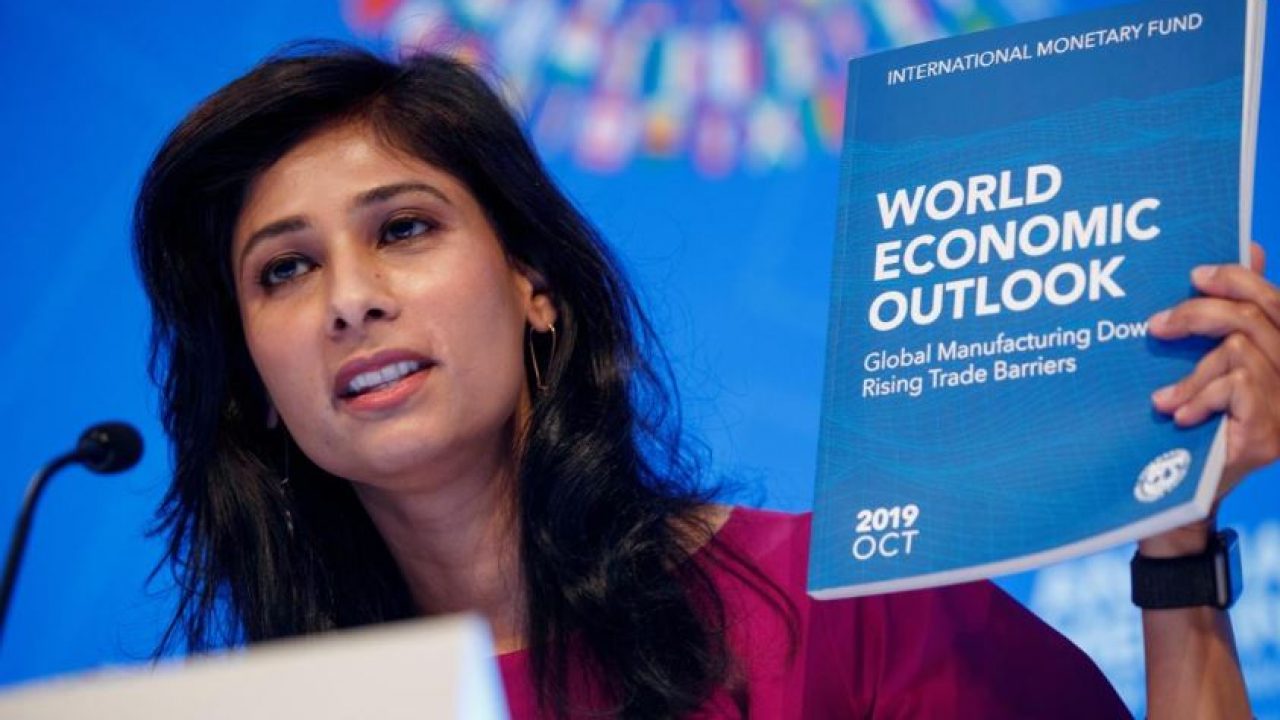 "Growth in low-income developing countries remains robust, though growth performance is more heterogenous within this group. Robust growth is expected for non-commodity exporters, such as Vietnam and Bangladesh, while the performance of commodity exporters, such as Nigeria, is projected to remain lacklustre," the report read.
In her opening remarks, Gita Gopinath, IMF's chief economist, said: "At 3 percent growth, there is no room for policy mistakes and an urgent need for policymakers to support growth
"To fend off other risks to growth and to raise potential output, economic policy should support activity in a more balanced manner. Monetary policy cannot be the only game in town. It should be coupled with fiscal support where fiscal space is available, and policy is not already too expansionary."
Speaking on what Nigeria needs to do to lift economic growth, Oya Celasun, chief of world economics studies division of IMF's research department, said a tight monetary policy and higher non-oil revenue is the answer.
"There was a slight upward revision for growth this year and that came mostly from strong agricultural production earlier in the year but the growth is not high enough to lift the per capita growth into positive tertiary," she said.
"For some time we have been emphasising on a comprehensive package to lift growth. On the element of that, it would have to be stronger non-oil revenue mobilisation as Nigeria has one of the lowest rates of revenue in the world as that is essential for the country to be able to spend more on priorities such as social safety and infrastructure.
"Other areas are the need for tight monetary policy and simpler unified exchange rate system. Foreign exchange restrictions have also been distorting public and private sector decisions and holding back investments.
"Generally, the banking system has continued with stronger structural reforms."
It is projected that Nigeria's economy would grow by 2.3% in 2019 and 2.5% in 2020. The inflation rate is also projected to hit 11.3% by the end of 2019 and 11.7% by the end of 2020.
South Africa, the second-largest economy in Africa, is projected to grow by 0.7% in 2019 and 1.1% in 2020.