Frontpage
Imo
Oil and Gas
Imo based Waltersmith's 5,000-bpd refinery set to provide 500,000 oil downstream jobs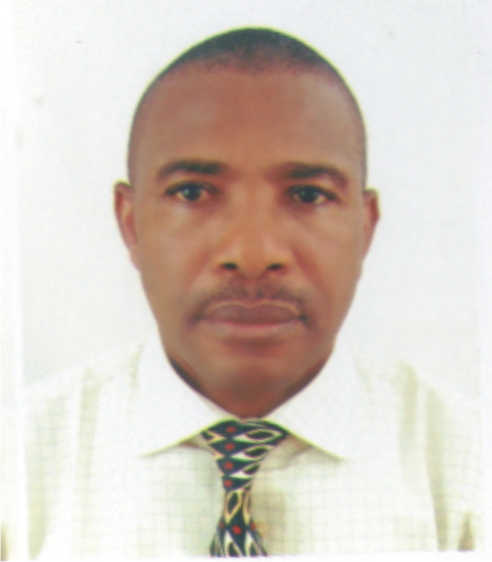 Ben Eguzozie is business a.m. regional lead based in Port Harcourt, providing regional and national  coverage for economy, business and finance
You can contact him on ben.eguzozie@businessamlive.com with stories and commentary.
November 25, 2020890 views0 comments
Buhari orders NNPC, DPR to supply crude, condensate to modular refinery
Breaks ground for plant's 45,000bpd phases 2&3
With Shell's 600mscf ANOH gas plant, Imo fast acquiring oil/gas hub status
But state's infrastructure worse-off, unemployment widening
Imo State-based 5,000 barrels per day (bpd) Waltersmith modular refinery looks set to provide 500,000 oil downstream sector jobs, while setting the stage for a gradual reduction in importation of petroleum products by Nigeria, said Timipre Sylva, the minister of state for petroleum resources.
But this can only be realizable if the national oil company Nigerian National Petroleum Corporation (NNPC) and Department of Petroleum Resources (DPR) ensure regular provision of crude supplies and condensate for the refinery, which also plans expanding its present 5,000bpd to 50,000 bpd.
President Muhammadu Buhari on Tuesday while inaugurating the refinery, ordered the NNPC and DPR, to provide crude supplies to Waltersmith and other modular refineries in the country, to enable them operate optimally.
The President gave the order in Ibigwe, Ohaji, Imo State, at the inauguration and the breaking of ground for the company's second and third phases of construction, which would increase capacity to 45,000bpd of the plant at Ibigwe in Ohaji/Egbema Local Government Area of Imo State.
The president equally directed all other relevant agencies in the nation's oil industry to ensure they do not starve the modular refineries of all their required resources, including condensate, to operate.
According to President Buhari, modular refineries represent four key policy roadmaps rolled out by his administration in 2019 to reduce importation of petroleum products. He expressed delight to commission the refinery, describing it as the largest modular refinery in Nigeria to date. He said, the refinery forms an important part of the economic reform which the country is currently undergoing, saying that the refining plant had already created thousands of direct and indirect jobs in the downstream subsector.
Waltersmith's refinery, perhaps the first to commercially take-off in the country, is part of Nigeria's federal government's efforts to reduce costs associated with fuel importation; augment local refining capacity of petroleum derivatives; establish Nigeria as a regional refining hub; and spur direct and indirect job creation through downstream and industrial industry.
With a crude oil storage capacity of 60,000 barrels, Waltersmith modular refinery at Ibigwe Field, Ohaji Egbema council area of Imo State, is expected to produce approximately 271 million litres of refined petroleum products annually, including diesel (AGO), kerosene (DPK), heavy fuel oil (HFO) and naphtha. This first 5,000-bpd module will later be followed by 25,000-bpd and 20,000-bpd modules, which will enable the production of petrol, aviation fuel (Jet A1) and liquefied petroleum gas (LPG).
Waltersmith Petroman Oil Limited had signed an engineering, procurement and construction (EPC) contract in June 2018 with Houston-based VFuels V-fuels and Lambert Electromec. Construction of the modular refinery began in October of same year, and delivered in less than 24 months. The official commissioning earlier planned for May this year was postponed as a result of the Covid-19 health protocols.
Yusuf Usman, chief operating officer, gas & power, Waltersmith in a recent pre-commissioning visit to the refinery, said the project was a landmark achievement that showed that Nigeria can actually refine its crude oil in-country. He noted that the bulk of crude oil supply for this phase would come from Waltersmith's upstream business with backup from Oil Mining Lease, OML, 53 (Ohaji South) Seplat/Nigerian National Petroleum Corporation, NNPC, Joint Venture, JV, third party crude currently processed at Waltersmith Ibigwe Flowstation and additionally from the 2020 Marginal Fields Bid Round for a nearby asset.
The chairman of Waltersmith Group, Abdulrazaq Isa said, "The first module being commissioned today is 5,000 barrels per day, BPD, refining capacity. We are looking at 50,000bpd refining capacity that will come with the planned additional two modules; 25,000bpd and 20,000bpd refining capacity respectively, which will then add PMS, aviation fuel and LPG to the product slates."
Meanwhile, Governor Hope Uzodinma of Imo State congratulated the Ohaji Egbema and Imo State people, expressing optimism that the refinery would bring prosperity and economic development to the area. He described it as the first ever privately-owned refinery in Nigeria; and first to be sited in the state. He lauded Waltersmith for its determination in changing the state's narrative from public sector to private sector-driven economy.
Governor Uzodinma made a passionate appeal to the federal government "not to kill this refinery by starving it of raw materials." He said his administration would do everything within his powers to protect the investment.
Waltersmith obtained license to establish the modular refinery from the Department of Petroleum Resources (DPR) in June 2015, and got the authority to construct in March, two years later (2017). The company, with guarantee from the Nigerian Content Development and Monitoring Board (NCDMB), approached the African Finance Corporation (AFC) to raise the financing. NCDMB owns 30 percent equity participation, while AFC committed senior secured credit facility to the project.
With Shell's incoming 600mscf Assa North Ohaji-South (ANOH) gas plant, Imo State may just be fast acquiring an oil/gas hub status. With good corporate governance by the present Uzodinma administration, the state, with a gross domestic product economy of over $18.316 billion as of 2016, may just get set to becoming an oil/gas hub in the Southeast region, an area that has never witnessed such investment in Nigeria's history, despite being rich in the resource.
The administration, which was adjudged not to have fared better so far since Uzodinma mounted the saddle, would need to improve the state's infrastructure base, to catch up with its potentially rising oil hub status. For instance, under his watch, the state has plunged into high unemployment. Data from the National Bureau of Statistics (NBS) put Imo's unemployment at 75.1 percent, the highest in the country. NBS said Imo's total number of employable population are either unemployed or underemployed. The highlights are: total employable population – 2.48 million; fully employed people – 618,481; unemployed people in the state – 593,347; underemployed – 656,394.