By Dikachi Franklin, in Owerri
What may be seen as world class hospitals by structures only, built by the out-going government led by Governor Rochas Okorocha of Imo State have been leased to private bodies under private public partnership (PPA).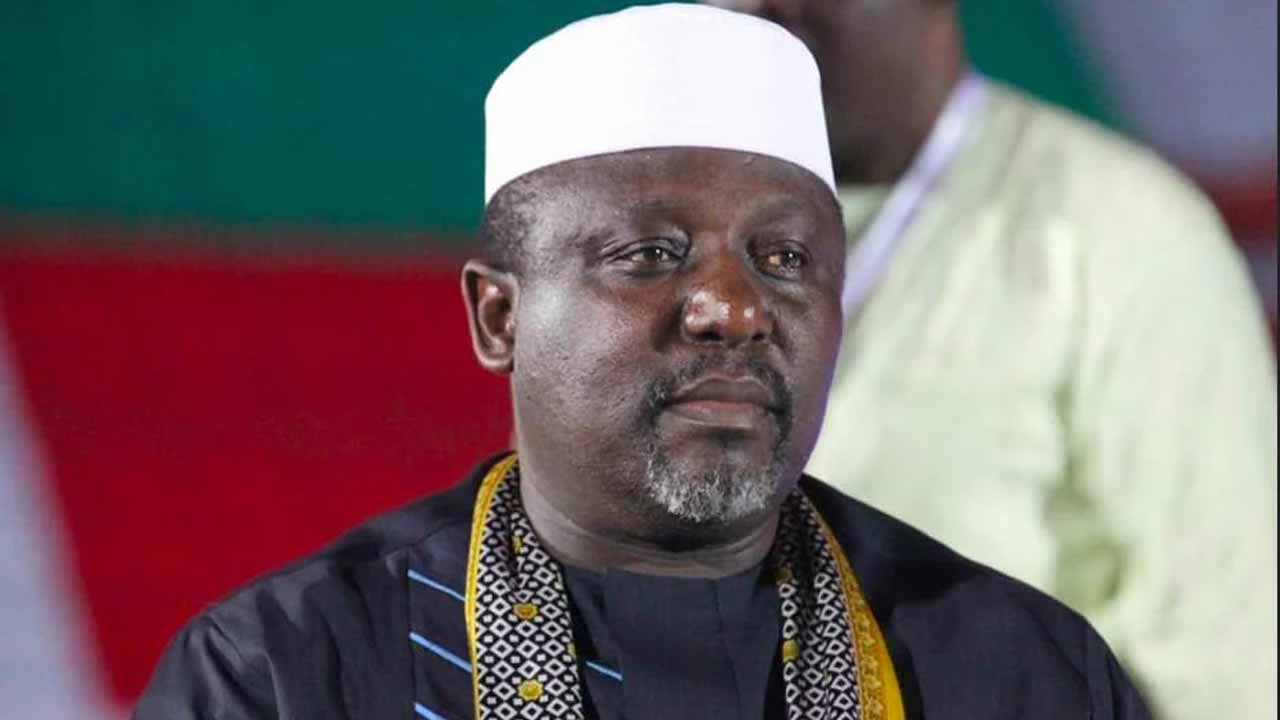 The 27 new hospitals built by the out-going government and the renovated ones, which were in existence before Governor Okorocha was elected in 2011 gulped N30 billion it has now emerged.
The hospitals include Ogwa General Hospital, leased to the Anglican Diocese, Owerri, where Bishop Chukwuma Opara signed on behalf of the Diocese and Mark Uchendu, Secretary to the Government of Imo (SGI) signed on behalf of the government.
Ehime Mbano General Hospital was handed over to the Anglican Diocese of Okigwe South for a period of 25 years with a moratorium of N100, 000, which would be paid to Imo Government each month for the period of 25 years.
The Isu General Hospital in Isu local government area was taken over by the Catholic Claretian for a period of 99 years and Rev. Father Wence Madu, the Rector of Imo State Polytechnic at Umuagwu in Ohaji Egbema LGA signed on behalf of the Catholic Claretian.
The Ohaji Egbema General Hospital was handed over to the Lord's Chosen Church for 99 years and the State owns 10 percent of any profit to be made. The hospital will serve as a centre for the Chosen University medical students, and its Pastor, Lazarus Muokah, signed.
Governor Rochas Okorocha disclosed this at the government house, during the signing of documents and memorandum of Understanding (MOU) in respect of the PPP, projects.
Okorocha went further to say the Orlu General Hospital was given to Orlu United Medical for 25 years with 18 years moratorium under PPP.
The Imo Foundation facility was taken by the global Vision, a firm engaged in the management of hospitals and health facilities, while one hospital each was handed over to the Nigerian Army, Nigerian Air Force, Nigerian Navy and the Nigeria Police Force.
The PPP which has been actualized was planned for over the past five years ago, according to Okorocha, saying, that government thought it wise to do so because PPP is the best way to go as people see government's property as belonging to no one.
"The PPP arrangement is the best way to go and you make the best use of them, the government provided the infrastructure and allowed the private sector to run them," he said.
"Nothing has ever worked well in the hands of government, this is why I allowed PPP arrangement, NEPA, NITEL, Nigerian Airways etc all failed because they were wholly owned by government," he added.
"Remember, this is not a sale of Imo state government property but for a lease for the purpose of development," said the out-going governor.