Transport Business
IMO tasks Nigeria, others on harmonised implementation of ballast water convention 
October 17, 2019501 views0 comments
By Samson Echenim
The International Maritime Organisation (IMO) says there is an urgent need for implementation of a harmonised ballast water management regime around the world, with special focus on compliance, monitoring, and enforcement. It therefore charged Nigeria and other countries of West and Central Africa on the need to remain committed to ensuring a clean marine environment for maritime businesses to thrive.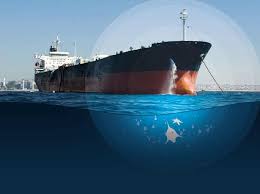 Kitack Lim, secretary-general of IMO, who was represented by Megan Jensen, technical officer, Sub-Division for Prospective Measures, Marine Environment Division, at the opening of a three-day regional workshop on ballast water management for anglophone West and Central African countries, hosted by Nigeria in Lagos, noted that the marine environment and marine resources were vital to the global economy and sustainable economic growth.
At the event, Dakuku Peterside, director-general of the Nigerian Maritime Administration and Safety Agency (NIMASA), reiterated Nigeria's commitment to the Ballast Water Management (BWM) Convention, 2004. Dakuku also said growing concerns about the adverse effect on the marine environment of invasive alien species produced by ballast carried by ships gave rise to the BWM convention of the International Maritime Organisation (IMO).
"Since the advent of the convention, efforts have been made to ensure effective implementation of its provisions, among which is this regional workshop. The regional workshop, in essence, is to support the timely and harmonised implementation of the convention in the West and Central African sub-region with priority and emphasis on the ratification and implementation of the convention by member states. This is in addition to building capacity in the area of compliance, monitoring and enforcement (CME), Port Biological Baseline Surveys (PBBC), and risk assessment," Dakuku said.
He disclosed that Nigeria, being among the earliest countries to ratify the convention, had taken steps to ensure its effective implementation. Such steps, according to him, include: the development and gazetting of regulations on Ballast Water Management, pursuant to the Nigerian Merchant Shipping Act, 2007; development of an enforcement and implementation manual on ships' ballast water; and development of guidelines with reference to relevant IMO documents for ballast water reception facility and exchange areas.
Others are: development of guidelines for enforcement of violations of the regulation on ballast water management; establishment of a globally recognised and integrated ballast water testing laboratory; and development of a home-grown concept of Ballast Water Management and Ports with Acceptable Risk (PWAR), which was presented by Nigeria to the Marine Environment Protection Committee (MEPC) 74, in May 2019, among other initiatives.
Dakuku told the workshop participants to come up with meaningful recommendations and actions that would help realise the objectives of the convention. He called for more collaborative efforts in the region to ensure effective protection of the environment.
The Ballast Water Management Convention was adopted in 2004 to minimise the risk of species invasions through ballast water. The Convention entered into force on September 8, 2017, and, currently, 81 countries have ratified it, including Nigeria, which was among the first five countries to endorse the treaty.
The workshop had in attendance delegates from Guinea Bissau, Sierra Leone, Sao Tome and Principe, Ghana, Equatorial Guinea, Gambia, and Liberia