Martin
Improving respect for human rights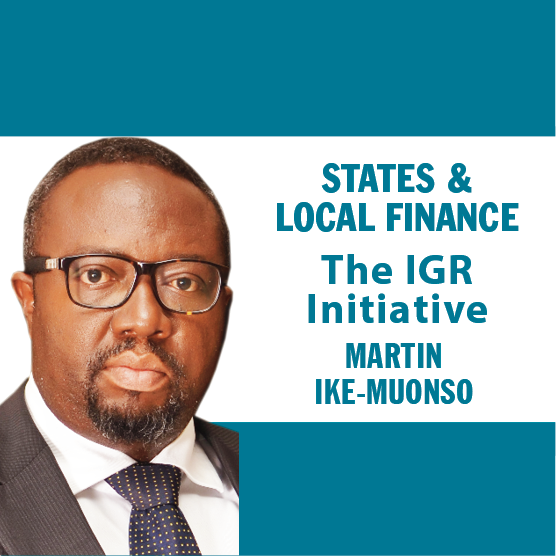 Martin Ike-Muonso, a professor of economics with interest in subnational government IGR growth strategies, is managing director/CEO, ValueFronteira Ltd. He can be reached via email at martinoluba@gmail.com
July 12, 2021909 views0 comments
The sudden ban on Twitter jolted many Nigerians to governments seemingly untiring attempts at silencing their voices. But just like other types of human rights, freedom of expression is an expensive commodity in Nigeria. That is why Reporters Without Borders ranked Nigeria 120th out of 180 countries for press freedom in 2020. Their qualification for Nigeria's score and ranking depicts Nigeria as a hazardous and difficult country for the press. Deadly spies always trail journalists, who also constantly suffer attacks, arbitrary arrests and even death, some of which the government and its officials perpetrate. According to the Nigerian Security Tracker, government security agencies alone are responsible for the deaths of 12,224 Nigerians. Between December 2020 and the end of June 2021, they murdered 744. They also have a long-standing history of arbitrary arrests, extrajudicial killings, torture and forced disappearances. The #endSARS protest by the Nigerian youths testified against the Satanic brutality of the Nigerian police.
In addition to that, Nigeria has maintained an unenviable position in the 3rd decile of the world's most corrupt countries. In 2020, it ranked 149th. Incontrovertibly, Nigeria's genetic corruption ailment is responsible for much of its poor development performance. The Human Rights Measurement Initiative in its 2020 report confirmed this. The report noted that if Nigeria operates at its potential, best practices, efficient resource utilization, 12 million children under five will grow well and not be stunted. An extra 3.6 million children will attain five years of age. Again, 122 million people could have access to basic sanitation. One hundred and forty-three million people could also have access to water on-site, with 118 million people lifted out of poverty and an extra 9.2 million primary school-age children enrolled in school. But Nigeria's corruption addiction would not permit the realization of these human rights. To cap it all, no Nigerian can be sure of receiving a fair trial. The justice system is noticeably tainted and morbid. Nigeria's mechanism for delivering justice is predictably unreliable and may not always provide fairness and equity from the police to the judiciary.
Nigeria belongs to the world's bottom 15% in human rights and the rule of law for 2020 based on the ranking and scoring methodology developed by globaleconomy.com. It shares the same class as Yemen, Syria, North Korea, Burundi, Somalia, and Iran. Whereas New Zealand scored 0.5 points to become the global leader in human rights and the rule of law, Nigeria's score was 8.4 points. Its performance is worse than its major socio-economic rival, South Africa [3.9 points] and its neighbour, Ghana [4.7 points]. Compared with Namibia [2.9 points], Africa's leader in human rights and the rule of law, it has no chance. Researchers at Oxford University and the Global Change Data Lab were even stricter in their assessments. They considered Nigeria, a member of the worst 6% of the countries in the world in human rights as of 2017. In the evaluation, whereas South Sudan and Syria, the worst performers globally, scored -2.6 each, Nigeria scored -2.1 to occupy the world's eleventh position. The 2021 verdict on the index of economic freedom published by the Wall Street Journal and the Heritage Foundation summarized that by considering that Nigeria is mostly 'unfree' and only a step away from belonging to a club of repressed economies.
Human rights are unarguably the cornerstone of freedom and development. It is not only inalienable but ideally respected without prejudice. That was why Nelson Mandela remarked that "to deny people their human rights is to challenge their very humanity". Unfortunately, that is the lot of most Nigerians locked into a vicious loop of unfreedom. As human rights duty-bearers, the Nigerian government has failed to respect, protect, and fulfil the rights of the rights holders who, in turn, do not seem to know sufficiently, claim, and realize their rights. As a result of this dilemma, discrimination, inequities, low participation in the policy-making process, absence of transparency and accountability thrive in abundance. For instance, the government and some of its institutions often refuse to keep its promises and reject court verdicts compelling them to do so. By constantly mainstreaming such reprehensible behaviour, Nigeria copiously proves that those in the government's good books can be above the law. The implication is that the law and its enforcement mechanisms hardly protect anyone. Thus, breaking promises and not enforcing contracts has become an unfortunate norm. Yet, the Nigerian justice system looks on like a hypnotized monster. In the words of Amartya Sen, such an absence of freedom means that "people have little choice and little opportunity for exercising their reasoned agency", which is the foundation of entrepreneurship, innovation, and prosperity.
In the absence of meaningful human rights implementation, good governance will always be a mirage. Both are interdependent. While effective human rights implementation provides the norms and standards serving as the foundation for good governance, the latter reinforces the former. The United Nations specified four points of intersection between human rights and good governance. They comprise democratic institutions, public service delivery, the rule of law and anti-corruption. In its Democracy Index publication, the Economist Intelligence Unit classified Nigeria as a hybrid regime. Hybrid regimes combine the features of autocracy and the decorative aspects of democracy. Our widespread corruption, particularly by those holding political authority, elections that are never free and fair and always marred by irregularities, government's suppression of political opposition, the absence of judicial independence, the muffling of the media and so on confirm it. They all point to the lack of good governance and, by extension, human rights. For 2020, The Democracy Index scored Nigeria an appalling 35.7% on the functioning of the government, 38.9% on political participation, 37.5% on the political culture and 41.2% on civil liberties. Overall, Nigeria scored 41% on the democracy index. Nigeria is also one of the worst 10% of countries globally in public service provision based on the 2020 data by The Globaleconomy.com. Its public service performance is worse than that of Mali, the Republic of Congo and Sudan. Yet, our government knows that effective public service solidly activates human rights expectations for a decent quality of life.
Similarly, all six world Bank measures of government's performance [governance] have solid roots in human rights. These measures include voice and accountability, political stability and the absence of violence/terrorism, government effectiveness, regulatory quality, the rule of law, and corruption control. Unfortunately, we have consistently performed abysmally poorly in all these indicators in the last four decades. In the words of Zeid Ra'ad Al Hussein, the former UN High Commissioner for Human Rights, "when the fundamental principles of human rights are not protected, the centre of our institution no longer holds. It is they that promote development that is sustainable; secure peace; and lives of dignity."
About three core root branches sustain our poor human rights records. The first is the dysfunctional and the non-existent rule of law. The other two factors comprise the terrible examples of leadership and those in authority and low capacity to understand and enforce the rights already enshrined in the Constitution. Effective human rights implementation can only succeed in an environment with a solid rule of law enforcement. The latter appears not to exist on any meaningful scale in the country because our form of government is essentially a combination of autocracy and some colourations of democracy. Unfortunately, it is true democracy that guarantees substantial measures of the rule of law enforcement. While the government and its officials are not accountable, it is hard to experience justice delivered on time with actual neutrality. Once more, a massive proportion of the population variously expressed disenchantment with the country's Constitution that accords the rule of law its strength. But beyond that, Nigeria seems cursed by a string of leaders who deliberately choose to ignore the constitutional provisions of the people's right but, on the contrary, invest many efforts in robbing the people of their legitimate socio-economic entitlements through corruption. Successive regimes compete among themselves on crime and deprivation of ordinary Nigerians, their rights, and privileges. Worse still is the seeming ignorance, complacency, and low capacity of both the duty bearers and rights holders regarding the respect, protection, and fulfilment of the rights of the one hand, and the knowledge claims to and realization of these rights the other.
A good starting point in delivering desirable levels of human rights in the country is recalibrating our democratic process. Albeit the progress made in electoral law reforms, it still gives substantial room for illicitly manipulating the process. Given our peculiar context, laws governing the electoral process should regress backwards to cover significant internal party democratic processes for delivering candidates. 80% of the fault lines in our democratic evolution are in political parties' internal activities, always resulting in the emergence of candidates not chosen by popular mandate. Second, the national Constitution and laws seemingly birthed through an undemocratic and substantially unacceptable process will not likely enjoy the complete loyalty of the citizens. Many Nigerians still believe that our Constitution is essentially a military government document handed over to civilians and was not developed through an excellent participative process and therefore houses several inequities. The argument is that such a document cannot effectively be a pillar of our democracy. But even as-is, our rule of law should be active if we have a leader who frontally commits to upholding it.
Such a leader will not only be exemplary by being utterly subject to the rule of law but also ensuring that all those in charge of the institutions of government do the same. The problem is that those with responsibility for human rights provision feign blind to the constitutional provisions on the rights of the people, despite their oath of office and allegiance to the country's Constitution. But citizens, in turn, need solid orientation on their rights. More than three-quarters of Nigerians do not fully appreciate their fundamental human rights and therefore cannot demand them. Thus, extensive public education on their rights as enshrined in the Constitution will substantially help in improving human rights enforcement. Similar capacity development needs extending to members of the police, many of whom seem to have forgotten Nigerian citizens' rights and consistently deny them of that.