By Martin Ike-Muonso
We are all looking for new opportunities for improving the quality of our lives. The spheres for these needed improvements are many and applies to virtually all aspects of our every day living. However, the search for improved quality of life usually narrows down to the possibilities for enhanced income. Income is the most common and acceptable single measure of well-being. Unfortunately, opportunities for this income enhancement as in other areas of our lives, 'no longer come but once'.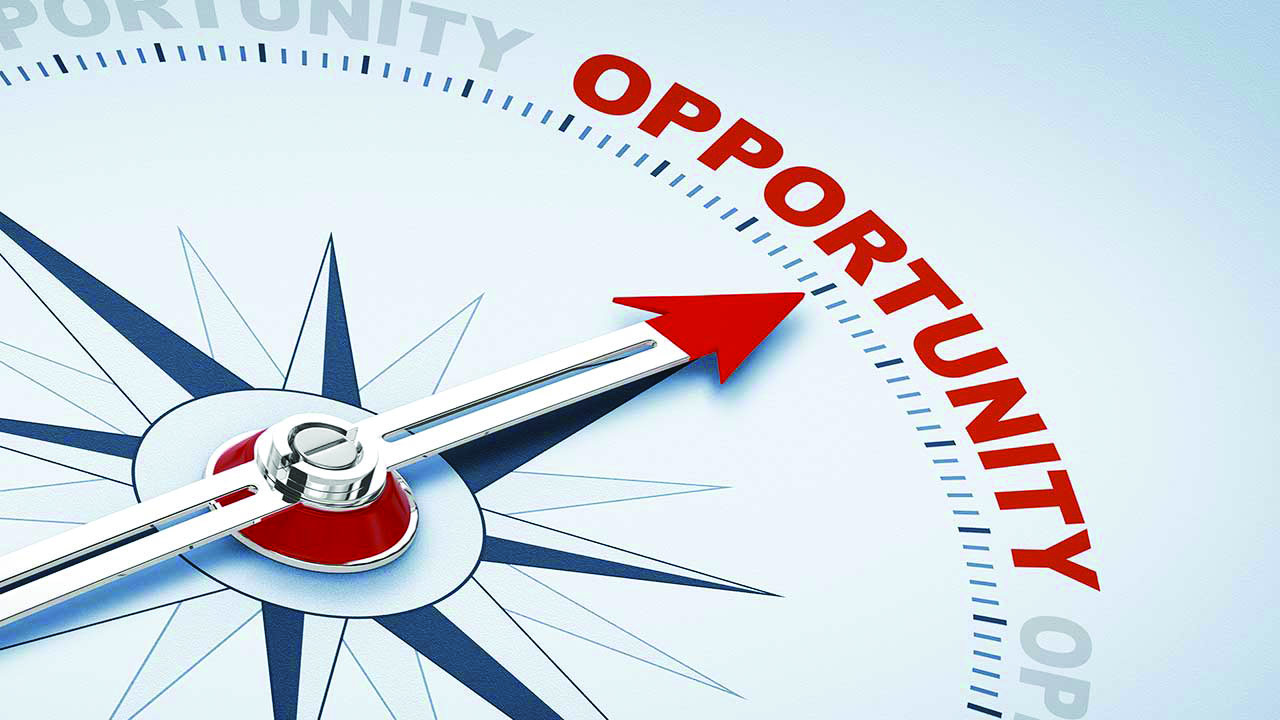 It is even debatable whether it auto-comes at all these days. What seems to be true, however, is that opportunities lurk behind a sturdy door requiring an equally healthy entrepreneurial mindset and hard work to beat down. That mindset constitutes a hungry disposition which orientates the seeker towards outcomes that are profitable and capable of improving the income currently or can potentially be earned. Perhaps, it is the seeming absence of this mindset in reasonable quantities that prompted our president's description of our youth's as lazy.
Recognition of opportunities and acting on it separates those who make it from those who do not. The latter may pass for the lazy ones. This usually occurs in two possible ways. One way is by giving forms and life to ideas mentally nursed in deliberately creating them as opportunities. This mode of opportunity recognition is consistent with Schumpeter's creative destruction because new ideas and resulting innovations topple existing order of ideas and innovations. The other way is to search for the opportunity as a buried treasure. Kirzner is much more associated with this approach that hinges more elegantly on market arbitrage. The Kirznian opportunity access approach is more commonplace and may easily be found in various economic activities that we embark upon daily. In general, however, both Kirznerian and Schumpeterian models are predicated on solid innovativeness in some sense. Both support the recognition and discovery of a hitherto undiscovered advantage.
Three conditions are usually necessary to bring about an excellent opportunity. The first is that the seeker has an entrepreneurial mindset or possesses such traits as creativity, optimism, and thirst to discover income yielding opportunities that are hitherto unknown to many. Second is the existence of prior knowledge of the market of interest, prevailing and potential customer problems and identifying better ways to serve customers in such a market. These two advantages are strengthenable by the quality of social networks available to the opportunity seeker. It is, however, instructive to note that even the presence of these tripod advantages can rarely produce desired success without 'alertness' to the real opportunity. Thus without the consciousness of the fact that a chance to profit – albeit undiscovered – exists within this interactive triangle, it will be difficult to either create it, discover it or even to perceive it.
Entrepreneurial alertness is the icing in the cake of opportunity discovery. The cake comprises the triangle of a healthy entrepreneurial mindset, a social network that can enable activation of the target opportunity and prior knowledge of the market where the opportunity is sought. When all of these come together, it becomes easier to recognize the opportunity. Opportunity discovery or recognition and its exploitation is a unique element that distinguishes the entrepreneur. An entrepreneur exists because he can realize opportunity either through its creation, its perception or discovery and acting speedily on it for profitable advantages. All of these cases require meaningful doses of innovativeness. Therefore innovation in itself is a specific instrument of entrepreneurship. It is this instrument that enables the entrepreneur to create wealth.
Our educational system has steadily failed to impart this holistic approach to entrepreneurial wealth creation to generations of Nigerians passing through it. Ideally, every area of academic interest should have an array of possible entrepreneurial opportunities that should sustain interest in it. Even interests in spirituality present such opportunity elements that have maintained the attraction to it over the centuries. Many years ago, as an economics undergraduate, I often wondered what I was going to become when I left school. I am sure that many of my contemporaries then and even today were likewise worried. But again those concerns predominated my mind because there was no education provided to me on how to succeed with an economics degree by deliberately discovering and taking advantage of opportunities available to me at any point in time. That is also where we  – as a country – miss it. And perhaps this is one of the significant reasons for burgeoning unemployment as well as less-than-desired levels of economic development.
Respectable entrepreneurs do not wait for opportunities to come to them. They go to work either to create that opportunity or to discover where it is hidden. They beat down the door barring the seeing where the opportunity lurks. The inability to do this constitutes the Buhari's laziness allusion. Much of the complaints regarding the poor employability status of organizational personnel has much to do with the absence of this kind of enterprising mindset. It is that mindset that predisposes the employee to understand and conform to the requirements and standards that make him/her excel in the workplace. That is the mindset that prepares an employee to take ownership and task him/herself to learn new skills required in the workplace and to continue innovating and creating added values.
A life of entrepreneurial innovation rides on the back of any of or all of four pillars. All four elements need not be in operation at the same time. The first is the contrarian spirit and the spirit to question and to challenge existing norms and ideas.
Existing standards and concepts are the biggest obstacles in the way of new discoveries. As long as we cannot challenge those ideas and notions and beat them down to discover something different, we cannot innovate, and we cannot see the opportunities that alternatively exist. Challenging existing ideas is to demonstrate discontent with the status quo as if something better is possible and must be brought into existence. The second pillar is the capacity to orchestrate a trend rather than going with the flow. It is the capacity to set the standard, the benchmark upon which other things can be measured. Those with this capacity, blaze the trail. This unique type of trailblazer also is also usually imbued with the ability to profit out of that idea at least in a first-mover advantaged position.
Developing own competencies and resources and knowing very well where to obtain other capabilities and resources that one does not possess is the third leg. This capacity is akin to successfully identifying the sources of raw materials in a typical manufacturing operation. Skills matter, but rarely does anyone person possess most of the skills required to create things of significant economic value.
As it is with skills, so it is with the financial and other resources needed. However, the ability to identify, acquire these resources and harness them in the creation of valuable things mean much in maximizing opportunities therein for new businesses. The fourth determinant of innovative success is the ability to understand the needs of a target group of persons, both currently and even prospectively in the future.
Many business ideas and consequent opportunities derive from the inefficiencies of the market. That is consistent with the Kirznerian idea.
New business opportunities lie in what customers want and how they want it and those things that make them feel uncomfortable, feel unhappy and feel unsatisfied. These ultimately define peoples unmet needs which are typically discoverable when carefully examining the supply and value chains of any single process.  Careful attention to supply and value chain inefficiencies should ideally reveal the opportunities that exist therein. Again, even if one cannot innovate a trend, carefully diagnosing required improvements to the needs associated with changing demographics can unveil hidden opportunities for new businesses. In like manner, benchmarking the current market or even products against obviously better markets and products may reveal hitherto undiscovered deficiencies that can result in new opportunities.
The saying that one need not reinvent the wheel work well in this regards as the wheel may never have existed in the place where it need be introduced.
New styles, new ways of doing things and other innovations that are importable to an environment where they never existed also constitute discoveries in many respects.
__________________________________________________________
Professor Ike-Muonso is the Country Director of Baywood Foundation as well as the Chief Transformation Officer of GTI Capital Group