When it comes to health, priorities and requirements change as age progresses. While the young remain carefree, the elderly must be extra cautious as they are more vulnerable to sickness and diseases. It is this very reason why the health insurance industry has come up with age-specific plans that have proved to be beneficial and successful. The best example is health insurance for senior citizens, a policy that caters to the medical needs of people crossing the age of 60.
A health plan for seniors covers various medical expenses, including in-patient hospitalization, advanced treatments, pre & post-hospitalization, daycare, domiciliary care, and other age-related health care costs. Although the inclusions vary from one insurer to another,health insurance for senior citizens typically offers extensive indemnity.
However, before buying this insurance, you should know more about senior citizen plans, and this guide will highlight all features, benefits, and key considerations. So, keep reading to know more!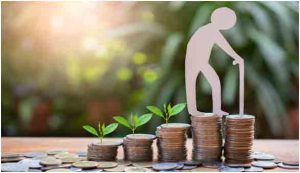 Image Source: Shutterstock
Essential Points About Health Insurance for Senior Citizens You Must Consider
Choose Policies with Maximum Coverage
When buying health insurance for senior citizens, make sure you choose a policy with maximum coverage. For instance, besides hospitalization expenses, the plan should also cover pre & post-hospitalization costs, AYUSH treatment, home healthcare, daycare treatments, COVID-19 cover, ambulance cover, etc.
Like all other health insurance policies, even senior citizen plans come with the benefit of tax savings. For instance, the amount you pay towards the policy's premiums can be deducted from your income tax for the financial year, per section 80D of the IT Act. Moreover, you can save up to Rs 50,000 if you have health insurance for senior citizens.
Check the Claim Settlement Process& Ratio
Before you narrow down your choices or shortlist insurers, it is essential to check the insurance provider's claim settlement ratio – which signifies the number of claims an insurer settles against the total claims received during the fiscal year. Similarly, you should also go through the insurance company's claim process and ensure it is simpleand hassle-free. Additionally, always opt for trusted & reliable insurers like Care Health Insurance.
Read the Co-Payment Clause
While most insurers bear all your medical expenses, some include a co-payment clause which requires the policyholder to pay a certain share of the total claim amount. The co-payment generally ranges between 10 to 30 percent, or it can be a pre-decided sum. So, always read the co-payment section when buying health insurance for senior citizens.
Cashless Treatment at Network Hospitals
Most insurance companies have a tie-up with hospitals across the country, commonly known as network hospitals. If you seek treatment at one of these hospitals, you don't have to worry about the medical bills and expenses as they are directly settled between the health care provider and insurance provider.
When exploring health insurance for senior citizens, you will find that most policies have a waiting period during which you cannot make any claims – and it can range from a few months to three or four years, depending on the insurer. However, it is best to select a plan with the least amount of waiting period, so you don't have to go long without being insured.
Health insurance for senior citizens usually comes with certain sub-limitations,typically placed on room rent, ambulance charges, medicine costs, and medical procedures. Therefore, you should choose a plan with zero sub-limits or ones you can afford to pay from your pocket.
All health insurance plans have their set of inclusions and exclusions, but many of us often tend to overlook the exclusions. However, doing so is not smart as it can lead to claim rejection in the future or create confusion at the time of claim. Therefore, it is crucial to review the exclusions when buying health insurance for senior citizens, and you can even refer to the guidelines provided by the IRDAI on the same.