Ewherido
Insurance and Lagos traffic fines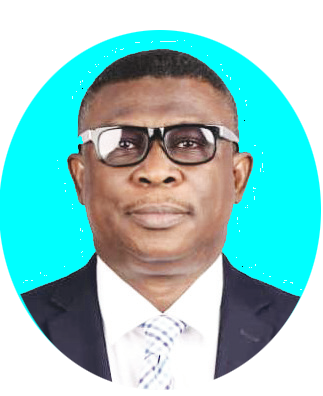 Ewherido, ACIIN, ACIB, is the Managing Director of Titan Insurance Brokers and can be reached on +2348132433631 or titan.insuranceng@gmail.com
July 3, 2019712 views0 comments
The Lagos State Government recently announced fines for various traffic offences. Reactions to the fines have been divergent. I have strong views on the government action too, but today, we just want to look at the relationship between the fines and insurance.
The first fine is for driving without a driver's license. If the person has been driving, but currently has no driver's license, he is still an experienced driver, albeit without a current driver's license. But if the driver is untrained and has not gone through the process of obtaining a driver's license, chances are he is likely to cause accidents on the road, which could lead to third party claims. If the vehicle he is driving is comprehensively insured and the owner allowed him to use it, knowing he is not a qualified driver, the insurance company which insured the vehicle has an option to avoid the claim. It will, however, be liable to third parties for property damage, bodily injuries and death.
Two, driving a vehicle by persons under 18 years: This is like the first, if the owner of the vehicle knowingly released his vehicle to persons under 18, the insurance company will be liable for third party liabilities only. The owner will be his own insurer for own damage.
Three, driving with a fake number plate: Only two types of motor insurance (comprehensive insurance and third party, fire and theft, TPFT) are applicable here if the vehicle concerned is stolen and being driven away with a fake number plate. It is inconsequential to the insurance company if a vehicle insured on third party basis only is stolen, unless it incurs third party liabilities in the process.
Four, driving with forged vehicle particulars: Insurance will only be involved if a vehicle, comprehensively or TPFT insured, is stolen and its particulars are forged to enable the thief get away with the crime.
Five, driving without road worthiness certificate: This is supposed to be very helpful to insurance companies. Three major factors cause accidents: the road, the vehicle and the driver. Vehicles that are not road worthy, especially articulated vehicles, have caused a lot of carnage on our roads. Unfortunately, road worthiness certificates in Nigeria are major sources of generating revenue for government. Often, the officials do not even see these vehicles, not to talk of testing them, before issuing road worthiness certificates. Road worthiness certificates are issued once the vehicle owner pays the statutory fees. Issuing road worthiness certificates without testing the vehicles is unhelpful to the insurance industry.
Six, ignoring traffic direction light: This act has caused many accidents, bodily injuries and death on our roads. Often, the tortfeasor speeds to beat the light and in the process rams into other vehicles. The outcome could be devastating. Many motorists have lost their lives in Abuja in such accidents. Curbing this traffic offence will reduce incidents of accidents leading to claims.
Seven, smoking while driving: It can cause distraction leading to accidents, but can it also cause fire? It is a possibility.
Eight, driving without full light: Driving without full light at night is dangerous. Visibility is poor. The driver can run into pedestrians, motorcycle and bicycle riders and even stationary vehicles. He can also collide with vehicles coming from opposite directions. All these could lead to insurance claims.
Nine, driving with worn-out tyres: This is a time bomb. The vehicle driver is not only endangering his life, but the lives of other road users. The tyre can explode anytime, causing the vehicle to veer off its course or overturn. The consequences can be devastating and the claims heavy.
Ten, driving your vehicle without fire extinguishers: We partly touched on this last week. One common occurrence on our roads is burning vehicles. As I have said previously, most fires in vehicles start like a candle. If you have a fire extinguisher, you can easily put them out. Anytime you see a burnt vehicle on our roads, there are two likely scenarios. First, the vehicle owner does not have a fire extinguisher. Second, he has a non-functional fire extinguisher. Fire extinguishers are supposed to be serviced periodically (one year, six months), but some vehicle owners have been carrying the same fire extinguisher for the past five years without servicing it. They just keep it to show road safety officials. This is very unhelpful to the insurance industry.
Eleven, eating and driving with one hand: Like smoking, it can lead to distraction. Moreover, you are not in 100 per cent control of the vehicle. These could lead to accidents which will lead to claims.
Twelve, driving against traffic on one way roads is a recipe for accidents. It is that simple and it can lead to claims. The insurance company will be liable for third party claims only. There will be claim for own damage even if the vehicle is comprehensively insured. Insurance does not cover illegality.
Thirteen, driving without seat belt: Seatbelts are for the safety of the occupants of the vehicle. Not using seat belt per se does not cause accidents, but using seat belt reduces the possibility of medical expenses (the insured included), bodily injuries and death to third party occupants of the vehicle in the event of an accident, which is good for insurance. 
Fourteen, failure to yield to pedestrians at zebra crossings: Some vehicles have hit pedestrians in the process, causing bodily injuries and death. Of course, their insurers will be liable to pay the third party claims.
Fifteen, failure to give way to traffic on the left at roundabouts: In Lagos, you do not take it for granted that you have right of way at roundabouts because you are on the left. Vehicles coming from the right, especially commercial bus drivers, will ram into your vehicle. Many accidents have happened at roundabouts as a result of the non-observance of this rule. Enforcing it will certainly reduce motor claims.
Sixteen, driving on walkways or kerbs: Pedestrians have either been killed or injured through this act. What follows is third party liability claims. So, it is useful to the insurance industry.
Seventeen, reversing on highways: The accidents from this irresponsible act have been horrendous. There is usually damage to vehicles, bodily injuries and death. The insurance industry can do with any law to stop this thoughtless act.
When fully implemented, there is no doubt that the insurance industry will benefit greatly from these rules. They will reduce accidents on Lagos roads where about 25 percent of vehicles in Nigeria, according to Federal Road Safety Commission, ply; thus reducing claims payment. Full implementation will also lead to increase in premium income because it will reduce incidents of fake insurance certificates. Notwithstanding the obvious negative aspects of these rules, they do have some benefits for the insurance industry.