Insurance & Pension Business
Insurance firms dominate assets ownership in Abuja, claims Thomas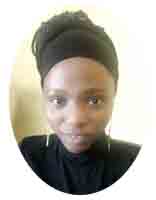 She is a passionate writer whose flair for journalism earned her awards as a campus journalist. Driven by hunger for success, she strives to make the world a better place with insightful, analytical and informative piece around insurance, technology and other sections.
August 30, 2021266 views0 comments
Insurance Tzar, says without insurance, no Abuja
Sunday Thomas, the commissioner for insurance, has disclosed that insurance is the bedrock of development in Abuja as a lot of monumental assets in the federal capital territory are owned by many insurance firms. He made the statement as he canvassed for insurance to take its rightful place in the economy during a visit to Mutual Benefit Assurance Plc retail office in Lagos.
According to the commissioner, insurance business in Nigeria has gone beyond being the pet brother of banks, which it was known for over the years, as many insurance firms now own banks and big assets in places like Abuja against the prior misconception about the scheme.
He stated: "Before now, insurance was owned by banks but now it is not like that. Insurance firms own some banks and more banks will be taken over by insurance firms. Even some of the monumental assets in Abuja are owned by the insurance industry. Look at Nicon Hilton, Sheraton Hotel, all were built with insurance funds. Abuja itself was built by insurance money and without insurance, Abuja wouldn't have come to be." 
Thomas also encouraged insurance operators in the industry to manage the growing pension assets funds effectively via the life annuity plan in custody of the pension fund administrators, whilst charging operators to be prepared for the challenge of effective management of premium streams that will flow into the insurance industry especially through annuity plans as stated by the law.
He explained that though contributors into CPS were confused on the choice to make between annuity plan and programme withdrawal, with time, the majority now prefer buying life annuity which has the advantage of paying benefits to them for life instead of 18 years.
"This means that the pension assets belonging to this greater number of contributors will automatically be transferred to life insurers as annuity fund," he said, adding that the multi trillion pension fund will find it ways into insurance treasury as annuity fund to be managed by insurers as he explained that insurance managers have been assigned the responsibility of managing the fund by the regulation that established the prevailing CPS.
The Contributory Pension Scheme (CPS), established in Pension Reform Act 2014 spells out that a contributor at retirement is at liberty to continue receiving the remaining part of his contributed fund on a monthly basis after the initial lump sum pay from his Pension Fund Administrator (PFA) under programme withdrawal for 18 years.  On the other hand, the life annuity. which is purchased from a licensed life insurance company, could be transferred to the retiree's pension fund manager who will take over payment of benefit to him for life.
The revised regulation on retiree life annuity pursuant to the Pension Reform Act 2014 was jointly issued by both industry regulator, NAICOM, and pension industry regulator, PenCom, to clear the air over the sales and management of the annuity fund.