Ewherido
Insurance for low income earners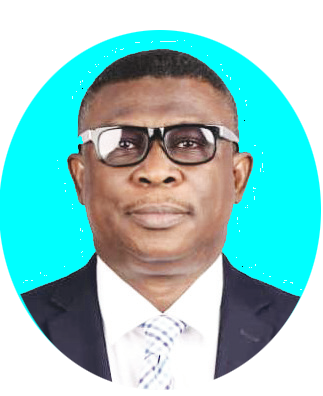 Ewherido, ACIIN, ACIB, is the Managing Director of Titan Insurance Brokers and can be reached on +2348132433631 or titan.insuranceng@gmail.com
November 26, 2018978 views0 comments
Some time ago, the insurance industry regulatory body, the National Insurance Commission (NAICOM), rolled out guidelines for licensing of micro-insurance companies. The move was partly to make insurance more accessible and affordable to low income earners and also deepen insurance penetration, which is currently less than one percent in Nigeria. With the commencement of operations by licensed micro-insurance companies, anybody, who earns an income, can take up insurance, because the premiums are comparatively low and affordable with convenient terms of payment.
Unknown to many people, however, traditional insurance companies also have many insurance products low income earners can comfortably afford. Anybody who earns a living, no matter how small, or can spend up to N1,000 monthly on airtime for his phone can afford these insurance products. Today, I want to focus on some of these products that cover risks associated with our daily living and activities. They are mainly in the areas of personal accidents, life, property and health insurances.
For as low as N1,000 monthly premium, for instance, a low income earner can now buy a life insurance cover. In the event of death or permanent total disablement of the assured, the next of kin or the assured stands to get a payout of N500,000, depending on the event that occurred. This benefit can be increased to N1,000,000 with the payment of additional N1,000 premium monthly. The beauty of this life policy is that it is also an investment. This monthly contribution yields an interest and it continues to grow until maturity (that is the mutually agreed time when the assured is entitled to be paid his bulk savings plus interest). The summary is that if death or permanent disability occurs before maturity of the policy, either the next of kin or the assured gets the full sum assured, but if none of these events occurred before maturity, the assured is paid the agreed sum assured at maturity. Some high income earners might be wondering the difference N500,000 can make in somebody's life. That might be money for one bottle of champagne, but I want to remind such people that Nigeria's minimum wage is N18,000 and N500,000 can do a whole lot for low income earners or/and their families.
In a reverse situation, some other products encourage low income earners to save as little as N1,000 monthly as part of their retirement plan. With this monthly saving comes a free life insurance cover like an icing on a cake. You are saving for your retirement and at the same time; you get a free life insurance cover in the event of death or permanent total disablement. I call this having the best of two worlds.
Another insurance company offers a package policy for low-income earners that covers personal accident, property loss, property damage, private health plan and family benefit. It is an all-in-one cover meant to conserve much needed cash for low income earners. The policy even has provisions for return of a part of the already low premium that you paid if you make claims that are categorized as small. The refunded premium can be used to partly fund your premium at renewal.
The health plan aspect of this omnibus policy understandably only covers payment for treatments received in mission or Federal/State Government hospitals/health facilities. It does not cover treatment received in private hospitals. The health plan only covers spouses and children. The policy also allows unmarried people to include a second person on their policies, but these names have to be supplied at the commencement of the policy.
Under this policy, an assured can enjoy a total insurance cover of as much as N500, 000. With a monthly payment of N1, 074, an assured will be entitled to N125, 000 cover for loss or damage to household items and N200, 000 for death or permanent disability, the assured will also enjoy a medical cover of N20, 000 as an out-patient, N40, 000 if admitted and a fixed payment of N65, 000 for funeral expenses. Remember, all these are for a small monthly premium of N1,074.
Yet another company provides personal accident cover for an annual premium of N3,000. The benefit of this cover in the event of death is N1 million, permanent disablement is N1 million and medical expenses is N100,000. The cover can be extended with the payment of additional premium to cover family members. The cover can also be extended to cover burial expenses up to a limit. Usually, no medical examination is conducted before the cover is incepted. But note that as the name implies, personal accident insurance only covers death by accident. It does not cover natural death. Death by suicide is also excluded.
There are some other policies low income earners can easily afford, to give them peace of mind, plan for their retirement and also plan for their offspring. Kindly consult a registered insurance broker for more information and guidance.
Francis Ewherido, ACIIN, ACIB, is the Managing Director of Titan Insurance Brokers and can be reached on +2348132433631 or titan.insuranceng@gmail.com