Ewherido
Insurance lessons from Ado Soba explosion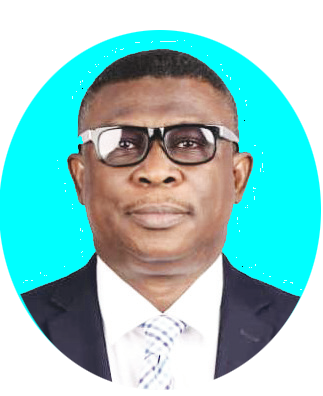 Ewherido, ACIIN, ACIB, is the Managing Director of Titan Insurance Brokers and can be reached on +2348132433631 or titan.insuranceng@gmail.com
March 23, 2020934 views0 comments
By last Thursday, the number of dead people from the explosion at Ado Soba, Abule Ado, in Amuwo Odofin Local Government Area of Lagos State, increased by one. It was an explosion of catastrophic proportion, which has so far sent 21 people to their early graves. It also left hundreds of others injured, while properties worth billions of naira were destroyed. My sincere condolences to the family of a heroine in the sad incident, Rev. Sr. Henrietta Alokha, and other families, who lost their loved ones. Sr. Alokha died while rescuing her students after the blast. She was the Principal of Bethlehem Girls College, Abule Ado. There are no words to describe the pains of the bereaved families and the traumatised survivors. For those in hospital, may God grant you speedy recovery!
I also sympathise with those who lost their houses and properties. In this part of the world, it takes an arm and a foot to build a house. We do not have affordable mortgage; the interest rates are just too high, so most people save over a period to build their houses. You can then imagine losing what you spent years labouring to put money together to build. One victim was heard lamenting where he will get money to re-roof his building whose roof was destroyed by the explosion. At a tragic and sombre time like this, it looks inappropriate to talk about how owners of buildings and properties could have safeguarded their financial interest in their properties. But after destruction comes reconstruction, so we might just as well talk about it.
What happened on Sunday is a wakeup call for Nigerians to take insurance of life and properties more seriously. In Nigeria, and even the world over, there is so much outside our control. So, we must take advantage of what is within our control. The blast last Sunday was outside the control of the people who live and do business around Ado Soba. Up till today we are still speculating on what caused the blast; that goes to show how far certain aspects of our lives are far from being under our control. It is a very uncertain world and the more reason why insurance should strive. Insurance insures uncertainty.
It is good the federal and Lagos State governments have promised to render financial assistance. But will this be enough to restore everybody back to their pre-loss positions? Not likely. How much compensation they will get is also outside the victims' control. But taking up an insurance puts them firmly on the driver's seat. One insurance that is suitable for this situation is fire and special perils insurance. A standard fire and special perils insurance will cover the insured building or/and its contents (household items) against damage caused by named perils such as fire, lightning, explosion, storm, flood and landslides, impact damage caused by vehicles, animals and aircraft; riots and strikes, leakage of water from burst pipes, water tanks and sprinklers.
There are two major perils that caused the widespread destruction at Ado Soba. The first was the explosion, which was heard over 20 kilometers away. The second was the fire. Both perils are covered under the fire and special perils policy. So those residents with the fire and special perils policy are well covered. It is also possible that the explosion could have damaged water pipes or tanks in some houses, causing water leakage, which damaged household items. This is also covered. During such disasters, it has been reported in the past that some people pretend to be helping in salvaging household items, but they actually end up stealing them. Such theft is also covered.
On the whole, those residents who took fire and special perils policy, will be indemnified for collapsed buildings, damaged roofs, shattered doors and windows and other damage to their buildings. I noticed many damaged cars too. Those damaged cars are excluded from the fire and special perils policy. I have explained here before that insurance is like a relay race. Policy A runs one lap and stops somewhere. Policy B takes over, runs its lap and hand over to Policy C and so forth. What one policy covers are exclusions in another insurance policy.
In respect of the exclusion of damage to vehicles from the fire and special perils policy, it is so because the motor risks are more properly covered under motor insurance. Specifically, this kind of damage is covered under comprehensive motor insurance. Motor (Third Party) Insurance only covers the policyholder for his legal liabilities to third parties for bodily injuries, death and property damage. There is a variant of this policy called third party plus, but it only provides limited amount (N250,000 in some cases) for own damage. This will be a drop in the ocean considering the state of some of the damaged vehicles I saw. The other motor insurance policy, third party fire and theft is totally unhelpful in this situation. It only covers the policy holder against third party liabilities, as stated above, and when the vehicle is stolen or damaged by fire.
It is usual for government, and the Lagos State government has promised, to come to the assistance of victims after such a devastation. The federal government has also promised to support the Lagos State government in assisting the victims. When that happens, those that did not insure their properties should count themselves lucky. Such a gesture does not occur often in Nigeria. Again, will the government be able to muster enough money to restore everyone to his pre-loss position? It is not likely. Considering the Nigerian factor, I wonder if the parameters for the distribution of the assistance will be adhered to. But as long as any policyholder did not under-insure, their fire and special perils policy will restore him to their pre-loss position. And they do not have to be at the mercy of those handling the compensation package from government. That is why government support or support from family and friends can never be a substitute for insurance in this our VUCA (volatile, uncertain, complex and ambiguous) environment.