Ewherido
Insurance: The lifeline of SMEs (2)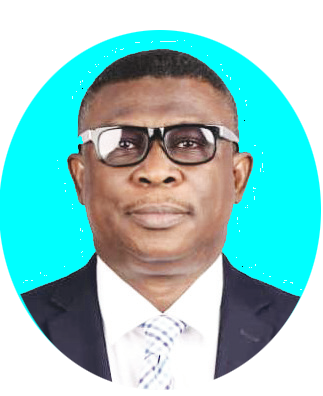 Ewherido, ACIIN, ACIB, is the Managing Director of Titan Insurance Brokers and can be reached on +2348132433631 or titan.insuranceng@gmail.com
April 20, 20201.3K views0 comments
There are many other non-life insurances, depending on the nature of your business, but let us move away from physical assets and focus on human assets. It is widely acclaimed that the greatest asset of a business are the people (employees). Earlier we listed attracting and retaining skilled manpower as one of the challenges facing SMEs. One of the reasons for high turnover of employees is employee wellbeing and we can partly solve the problem via insurance.
GROUP LIFE INSURANCE: The PENCOM Act of 2004, as amended in 2014, encourages all employers of labour, and makes it mandatory for all employers with three or more employees, to have in place a group life policy for the employees. The group life policy goes with a benefit of three years emolument of the employee in the event of death. We do not pray for it, but if the employee dies, his family has something to fall back on.
PENCOM CONTRIBUTION: A group life insurance is also one of the requirements for enrolling with PENCOM. Then the company complies with the PENCOM requirements by remitting at least 18 per cent of the monthly salary of employees to the employee's account with a pension administrator. Ten per cent of the money remitted is from the insurance company, while the remaining eight per cent is deduction from the salary of the employee. The percentage can be higher if the employee chooses to remit a higher amount. The pension account of an employee is like his bank account. He has an account number and even if he leaves the company, it remains his account and the new company continues to remit his contributions to the account.
EMPLOYERS LIABILITY INSURANCE: this policy is important for companies involved in production and manufacturing, especially. Production and manufacturing go with a lot of occupational hazards that can result in injuries, illness or death. This policy takes care of these incidents as long as they occurred in the course of employment. If an employee is temporary totally disabled, this policy will pay his full salary for the first six months, then half of his salary for another three months and finally a quarter of his salary for another 15 months by which time he should hopefully have fully recovered and gone back to work. But if the employee is permanently disabled or dies, he or his family, as the case may be, gets three times his annual emolument. Just imagine an SME without this policy and is saddled with these costs or a lawsuit. It can create a financial upheaval.
Now, some of you might wonder, why take employers liability policy, when group life also covers death? There are differences in scope of cover which makes it necessary for you to take both policies, especially if you are in manufacturing or production. Employers liability insurance covers injuries, illness and death which are work-related only. Group life insurance covers only death whether or not it is work-related. In practice both polices are issued as one combined policy.
LIFE INSURANCE: Insurance is divided into two broad categories – Life and non-life. Except for group life insurance, much of what we have dealt with so far is non-life insurance. Let us touch briefly on life insurance. Life insurance itself is divided into two broad parts: permanent assurance and term assurance. Permanent life insurance is a "term sometimes used for life insurance, such as whole life or endowment, where the sum assured is due to be paid out at the end of the policy and the policy accrues a cash value." Term life insurance, on the other hand, is where insurance is purchased for a specified period and a benefit is only paid out if the insured dies during this period. Examples of term insurance are group life insurance, which we discussed earlier, mortgage protection plan and dozens of other insurance products in the Nigerian insurance market. The main types of permanent life policies available in Nigeria are whole life insurance and endowment polices. The main difference between term and permanent assurance is that term is for protection only, while permanent life insurance act both as a protection and investment tool. Permanent life assurance is a little bit more technical and more expensive than term assurance and you need expert guidance.
DECISION MAKING TIME: Haven gone thus far, you have a decision to make and the options are: insurance with an insurance company, self-insurance and no insurance. OPTION 1: You can pay a premium, which is a fraction of the value of your assets, and insure them with an insurance company. OPTION2: You can keep the equivalent money of the value of your assets in the bank and use the money to replace or repair your assets if there is a loss or damage. That is self-insurance. OPTION 3: No insurance policy with an insurance company and no funds anywhere to use for self-insurance. That means you have no form of insurance. It is also known as penny wise and pound foolish. You accumulate assets without protecting them.
THE INSURANCE BROKER: Should you choose to take an insurance – which is what I recommend – and transfer your risks to an insurance company, which are risk bearers, I recommend you do so through a registered insurance broker. Insurance brokers are trained insurance professionals, who act as intermediaries between the insuring publics and insurance companies.
Insurance brokers provide a wide range of professional advisory services to the insuring public. They help potential policy holders to reduce cost by shopping around insurance companies and getting competitive rates before placing the business. They also help policy holders to reorganize their insurance portfolio and in the process reduce cost and at the same time get the appropriate cover. Insurance brokers also advise clients on risk improvement and reduction in risk exposure and in the process get lower rates for clients. A good example is encouraging clients to have functional extinguishers in their business places which attract a discount in fire and special perils insurance.
An insurance broker will guide you through your insurance policy. He will show you the extent of cover, conditions you must fulfill, warranties you must observe and policy exceptions to keep your eyes on. An insurance broker helps policyholders to process their claims. Insurance is an international business and insurance brokers, beyond arranging cover for their clients, also play strategic advisory roles for their clients in international trade and exchanges. This is often very common in marine insurance, travel and tourism insurance.
The beauty of using a registered insurance broker is that all these services are free of charge to the client. It is a win/win for policyholders because they get top notch services at zero cost. The insurance broker gets his commission from the underwriters for giving them business. So there is no logical reason why a policyholder should not avail himself of a registered insurance broker. Talk to a registered insurance broker today, let us help you secure your business.