Ewherido
Insurances for festive seasons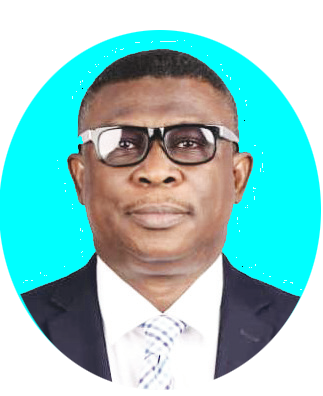 Ewherido, ACIIN, ACIB, is the Managing Director of Titan Insurance Brokers and can be reached on +2348132433631 or titan.insuranceng@gmail.com
April 22, 20191.1K views0 comments
Happy Easter to you all; we are in another festive season. Festive seasons in Nigeria lead to a lot of activities. People travel, do lots of cooking and also receive more visitors. These activities carry with them elements of uncertainty. Where uncertainty exists, risks dwell and where there are risks, insurance has been created to mitigate the risks. Today, we are going to look at some insurance policies tailored to meet the needs of people during festive seasons. Ordinarily, these are insurances we should have to meet our everyday exposure to risks. But seasonal festivities make them even more necessary.
The first obvious one is motor insurance. I assume that you already have the compulsory Motor (Third Party) Insurance in place. The Motor Vehicles (Third Party) Insurance Act of 1945, which took effect from 1st April 1950, makes it an offence for anybody to use a motor vehicle on the road without having in place the minimum Motor (Third Party) Insurance to cover the motorist against liabilities arising from third party bodily injuries or death. So, if you do not have this minimum policy in place, you are in breach of the law.
I will advise here that you should go to the Nigerian Insurance Industry Database (NIID) and check with either your vehicle registration number or insurance policy number to ensure that your policy is genuine. Fake motor insurance is available even under Lagos bridges. If your policy is fake, go to an insurance company or go through a registered insurance broker to get genuine motor insurance. The lists of licensed insurance companies and registered insurance brokers are on the National Insurance Commission (NAICOM) website. They are also on the websites of the professional bodies: Nigerian Insurers Association (NIA), for insurance companies and Nigerian Council of Registered Insurance Brokers (NCRIB), for Registered Insurance Brokers. The reason for having genuine motor insurance is not to have a motor insurance certificate to show to law enforcement agents on the road, but to protect you from liabilities arising from bodily injuries and death of third parties, as we stated earlier, and also third party property damage.
But your Motor (Third Party) Insurance will not take care of damage to, or loss of, your vehicle; only comprehensive motor insurance will. If you go through a registered insurance broker, you can get a comprehensive motor insurance cover at a very good rate. Some insurance companies offer third Party plus which provides limited relief for own damage, but third party plus only makes sense when the damage is minimal and the insured's vehicle is not a luxury brand. Third Party plus also does not cover loss or theft of your vehicle.
Another insurance policy that is useful in this festive period is personal accident insurance. Comprehensive Motor insurance does have provisions/extensions for personal accident (medical expenses, temporary and total permanent disability, but no death benefits to the insured), but the limit is low and the provisions are limited for somebody who wants a real Personal Accident Insurance. A stand-alone Personal Accident Insurance cover provides monetary compensation for disability (temporary or permanent), where one suffers some form of disability due to injuries sustained in an accident, which may affect ability to work/earn income. The policy also covers expenses for medical treatment for injuries following an accident. It provides benefits for the insured's dependants, if he dies in an accident, and compensation for burial expenses.
Hey, we are not saying you are going to die in an accident, but people do die in accidents and the effect of their absence is cushioned if there is financial succour for the dependants. This personal accident cover, unlike the extension in comprehensive motor insurance, is also operative whilst the insured is on the road, at home, in the office and anywhere within a designated geographical location. The cover can also be extended to family members.
A lot of cooking goes on during festive seasons and with it the risk of fire as a result of negligence and explosion of gas cylinders. The Standard Fire Insurance policy will protect you against losses arising from insured fire risks. The Standard Fire Policy covers the risk of fire (whether resulting from explosion or otherwise), lightning and explosion of boilers or gas used for domestic purpose. The policy protects your fixed assets such as buildings and home contents against physical loss or damage by fire.
Since we play host to guests during festive seasons, we might just want to go beyond the standard fire policy and take a householder policy. Among other benefits, a householder policy will protect you against liabilities to third parties for bodily injuries, death and property damage whilst in your premises. We take this risk for granted here, but abroad, you can go bankrupt if a third party sues you for injuries or property damage suffered whilst in your premises or if his family sues you for his death whilst in your premises.
Studies have shown that many burglary cases happen when the house owners are away. We travel during festive seasons and our houses can easily be broken into. Burglary insurance protects the policy holder against "theft involving entry into or exit from the premises by forcible and violent means." This means that the intruder or thief must use force either at the point of entry or/and exit from your residence. The dishonesty of employees or members of the insured's household, who enter the house by trick or key, whether original, duplicate or skeleton, is not covered. This risk is more appropriately covered by Fidelity Guarantee Insurance. Burglary Insurance covers damage to the property during the attempted theft or actual theft. Larceny ("Wrongful or fraudulent taking or carrying away by any person of the personal property of another") may also be covered with payment of additional premium. Hold-up cover (that is, threat of violence) can also be added with payment of additional premium.
Another obvious insurance during festive seasons is travel insurance, although this is more common with international travel. It is now increasingly becoming mandatory for travellers to Europe and other destinations to have in place travel insurance.   Travel Insurance offers cover on medical, financial and other losses incurred while travelling outside the country of residence. There are few insurance companies underwriting this policy in Nigeria and the scope of cover vary slightly, but basically it covers medical expenses and hospitalisation abroad, emergency medical evaluation, repatriation of family members travelling with the policy holder, compensation for delayed flight and loss of luggage and repatriation of mortal remains, among others.
____________________________________________________
You can contact a registered insurance broker for details of any of the above policies.
Francis Ewherido, ACIIN, ACIB, is the Managing Director of Titan Insurance Brokers and can be reached on +2348132433631 or titan.insuranceng@gmail.com