Insurance & Pension Business
Insurers yield N9bn of N20bn #EndSARS protest claims, says NIA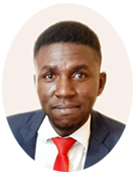 A graduate of Economics and Statistics from the University of Benin. An experienced researcher and business writer in the print and digital media industry, having worked as a Research Analyst at Nairametrics, Voidant Broadcasting Ltd, Entrepreneurs.ng, and currently a Market and Finance Writer at Business a.m. For stories, press releases, exclusive events, call +2347052803696 or send a mail to abuedec@gmail.com.
October 27, 2021272 views0 comments
Nigerian insurers exposed to last year's #EndSARS protest claims have settled as much as N9 billion out of an estimated N20 billion filed as claims by individuals and organisations affected during the protests that took place last year, amid the global Covid-19 pandemic, according to the Nigeria Insurance Association (NIA).
But stakeholders in the Nigerian insurance sector had moved against plans to organise an annual gathering in remembrance of the #EndSARS protest which ended tragically in 2020. The protest marked one year last week, and insurers are still biting their fingers as they continue the process of paying out claims having already seen N9 billion go out of their vaults.
It can be recalled that in October 2020, Nigerian youth became a subject of major discussion as a majority of them (139 million) took to the streets across the country in protest against police brutality, especially by the now disbanded special unit known as SARS.
Although seen by government officials as a sign of rebellion and a threat to national peace and security, it attracted support from Nigerians in the diaspora, as well as personalities from the international community who lent their voices in support for what was obviously the cry of young Nigerians who say the present government and the older generations have failed them in all ramifications.
But as the peaceful protest grew, it was soon hijacked by hoodlums who created nuisance and security tensions across the nation thus, leaving the peaceful protest to escalate to an unbearable state that gave room to lootings, vandalisms, shootings and pandemonium.
Losses from the lootings, vandalism at several shopping malls in Lagos such as the Lekki ShopRite, Circle Mall, Montaigne Mall, Lagos City Mall, the razing of the Lekki Toll Gate, state-owned buildings and facilities, the setting ablaze of several police stations, local government councils, invasion of traditional institutions, public and private transport and other facilities by hoodlums who hijacked the peaceful protests to create chaos and a state of anarchy across the federation; thus creating a burden for insurance companies who, among other things, are now paying claims filed by individuals and organisations affected by the mayhem.
Ganiyu Musa, chairman of the Nigeria Insurance Association (NIA), in a statement, said insurance companies settled claims on 718 cases of vandalism, 93 cases of looting, 113 cases of theft, and 136 cases of loss of cash. The statement further revealed that 99 claims were settled on malicious damage; 8 on business interruptions, 455 on burglary and 912 cases were settled on fire and burnt sites in the aftermath of the #EndSARS protest.
According to Musa, "Insurance companies have paid more than N9 billion so far as at the last count, but this is certainly not all as we still have quite a lot of claims that are going through processes of documentation. These claims are yet to be settled because the claimants have not provided sufficient documentation to support their claims.''
The NIA chairman also noted that the insurance industry would be settling claims to the tune of N20 billion by the time claimants submit all necessary documents while emphasizing that all insurers have risen to the challenge to pay out all outstanding valid claims. He also stated that the estimated economic loss to the protest last year was over N200 billion.
"The losses were unexpected, but that is the reason why insurance exists. Those who had valid insurance cover on their property will now understand the value of insurance as an instrument to restore you in case the unexpected happens. Nobody ever thought that something like the #EndSARS protests would happen and result in so much economic damage," he stressed while charging the governments at all levels to ensure that their assets, either physical or human, are insured by relevant insurances.