Insurance & Pension Business
INSURTAINMENT: Nigeria needs insurance for entertainment industry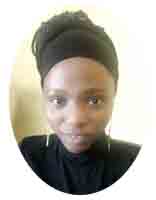 She is a passionate writer whose flair for journalism earned her awards as a campus journalist. Driven by hunger for success, she strives to make the world a better place with insightful, analytical and informative piece around insurance, technology and other sections.
August 23, 2021182 views0 comments
From 'Living in Bondage' first released in 1992, to 'Karishika' in 1996, 'Isakaba' in 2000, 'Egg of Life' in 2003, the Nigerian movie and entertainment industry, popularly referred to as Nollywood, has risen like a dough in terms of quantity and quality of films produced. Recent movies like 'The Wedding Party (2016 and 2017), Up North (2018), Chief Daddy (2018), Merrymen (2019), Omo Ghetto (2020), amongst others, have ruled the cinema at home and abroad, as well as gained popularity on streaming sites.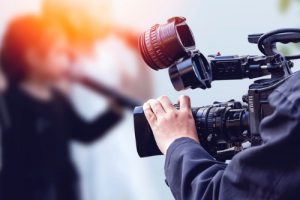 Over the years, Nollywood has improved from using substandard and commercial video cameras to shoot and sell their films for home viewing – which resulted in movies with low production value in addition to horrible lighting, bad sound, with no real attention to anything like poetic devices – to becoming one of the world's favourite in entertainment, with its unifying brand in scripting, directing, sound, acting, cinematography and editing.
Regarded as the second-largest film producer in the world in terms of number of movies, reports by the International Monetary Fund (IMF) shows that the Nollywood industry employs about a million people and generates over $7 billion for the economy, representing 1.4 percent of GDP. With around 2,500 films produced a year and a projection of $22 million by 2021 for total cinema revenue, the total music revenue in Nigeria is also estimated to rise at a 13.4 percent CAGR to $73 million in 2021.
The music industry has over time seen significant growth. In the past six years, stakeholders such as artists, musicians, producers, promoters, managers, distributors and  marketers, have moved with the growing numbers of new production studios and artists springing up, which has paved the way for a more vibrant and self-sustaining industry. While many have won prestigious awards in international contests and events, and attracted investments from many sources,  investments in the space have aided production of world-class quality music as a result of innovations in sounds, rhythms and recording techniques.
In spite of the significant achievements, the entertainment industry has continued to suffer from lack of insurance coverage, thus leaving operators open to the risk of instrumental theft, legal matters, breach in production, piracy by others and, in many cases, death resulting from health issues as well as a host of other challenges entertainers face
Entertainment industry and insurers untapped goldmine
Entertainment insurance essentially covers property and casualty risks to productions  as well as live events. This kind of coverage can also extend to protecting business from lawsuits, accident claims, and third-party property damage claims, amongst others, depending on the extent of coverage.
While the thriving industry obviously provides an entire ocean of opportunity for insurers to bank on in their quest to improve the penetration level, it is quite unfortunate that the goldmine for years, has been left untapped leaving the movie industry to battle with the lack of well structured insurance to protect artists, and other stakeholders in the industry.
While some health insurance schemes over the years have sprang up in the entertainment industry, some of these have been blown away in the wind of time. In 2015, the Nigerian Entertainment Industry Health Insurance Scheme (NEIHIS) was officially launched and unveiled to members of the entertainment and media industry. But shortly after became inactive as a result of improper structure.
In an interview ahead of the launch of the HMO for the Actors Guild of Nigeria (AGN) last year, Emeka Rollas, President, AGN, lamented the travails of veteran actors and members who were down with serious ailments and needed urgent medical attention as he laid forth the plan to raise N50 million using the AGN Health Management Organization (HMO).
Canvassing for the health insurance scheme, he said, "In the last 20 years, we have produced so many stars in Nigeria who are no longer in the scheme of things today.
They may be doing well in their other businesses but that level of stardom they enjoyed in 13, 14 years ago is no longer there. One of the perks of the HMO plan is automatic access to kidney transplant abroad.
We can give you up to N2 million or N3 million naira depending on the cover which you are. We will be launching this HMO officially in August, so I am calling on actors to quickly sign up so that by the 17th, they collect their cards and begin to make use of their cards to access quality. This is what best we can do for our members at this time."
While this represents a positive move by the association to protect members health, the system may soon have to go the way of previous schemes earlier introduced with a simple alteration in leadership or a change in operations  due to its system of operation. Hence the need for proper and professional  insurance in the entertainment industry.
Critically examining both industries, experts have faulted Nigerian insurers for lacking an innovative approach to sponsorship for the purpose of maximising the huge opportunity right in their presence.
Ola Gam-Ikon, a consultant in insurance management and strategy, in a note to Business a.m, noted that there have been previous efforts in this regard but the insurance industry seemingly failed to seize the opportunities by not positioning as a stakeholder in the entertainment sector because of its less innovative approach to sponsorship, something the entertainment industry feeds on.
He  said, "You want the artists and other stakeholders in the entertainment industry to take up insurance but you do not want to invest in enlightening them about the value of insurance at their shows. How can it work?"
Why entertainment industry needs insurance, vice versa
Conspicuously, Nigerian movie industry is in a tough position and insurance would need to act as its lifebuoy by providing coverage in the entertainment industry. Actually, the insurance industry needs to thrive on the successes of entertainment to grow insurance as well; both need to work together to make things work.
Every aspect of entertainment spells opportunity for insurers to tap. From acting on scene to the cinema views and to streaming online, a wide array of opportunities definitely lies for insurers to tap.
In addition to health issues, insurance firms can help to cover creators and workers against all potential risks, protect their equipment, employees and any liability claims brought against them. Furthermore, the policy can go beyond these to shield from libel and copyright claims, general liability coverage and auto coverage for transit.
Outside of Nigeria, the COVID-19 pandemic saw insurers pay claims to production companies for delay in production while some theatres and production companies have sued insurers for not paying  out claims related to the COVID-19 pandemic.
Projecting a way forward on how the entertainment industry could deepen insurance penetration in Nigeria, Gam-Ikon said, "Certainly, the entertainment industry can help deepen insurance using different strategies that require spending money, which insurance institutions do not want to spend. Most insurance companies do not even have annual budgets for public communication and marketing.
"Until they undertake a concise study and understand the way a partnership with entertainers in a consistent manner can deliver value beyond premium, insurance companies will still not engage the entertainment industry."