Martin
International sources of Nigeria's insecurity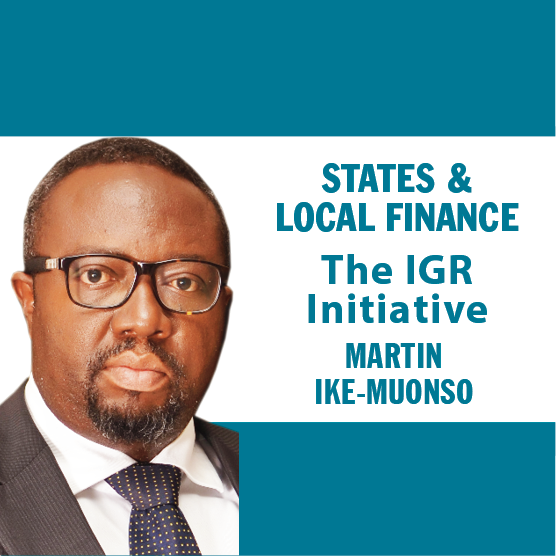 Martin Ike-Muonso, a professor of economics with interest in subnational government IGR growth strategies, is managing director/CEO, ValueFronteira Ltd. He can be reached via email at martinoluba@gmail.com
July 5, 2021445 views0 comments
Nigeria's attractiveness is like the biblical hidden pearl parable where the discoverer sold all his possessions to buy the treasure field. From its vast market, abundant human resources, arable land, and good climate to enormous mineral deposits, the treasure in Nigeria naturally draws global attention. This 'attention' can take varied forms, which can be to promote, exploit and destroy Nigeria. Those in the 'exploit and destroy' category see Nigeria as wild prey good for gaming. Consequently, the country consistently loses guard and quickly becomes a victim through a confusing flurry of distracting engagements that are seemingly naïve but too complex to handle. A good analogy is the complication of the financial reporting process, which is the most crucial tactic that workers in finance departments deploy to defraud. Such complexity makes it difficult for the non-initiated to understand what goes on there. Such confusion is the opportunity required to rob the system. In much the same way, insecurity creates a palatable environment for Nigeria's economic exploitation by those who trigger it. Often, the efforts of security agents revolve around the management of within-the-country effects of processes already set in motion by across-the-border actors setting the stage to exploit the country.
International insecurity pipelines into Nigeria are classifiable as soft and hard-core. The softcore channel comprises ideological mind shifts, subtle interference in our political processes, the veil of international non-governmental organizations, and multinational companies' activities. Most times, only microscopic details reveal the operational modalities of these channels and how they deliver insecurity. Usually, the first layer of impact is the economy. By latently reinforcing poverty-creating forces, they put in place a fertile environment for insurrection and crime. One such scheme widely used against African countries is unfair trade relations with developed countries. The stronger the un-equitable relationship, the better-off the latter becomes, while the exploited African countries become worse. The structural adjustment program [SAP] in Nigeria, which many analysts linked to exacerbating economic distress, corruption, and crime, is another excellent example. Like in a zero-sum game, some countries reap substantial economic benefits amidst increased crime and insecurity triggered by these ideologies and supposed solutions. But more recent versions of these economically exploitative ideologies are wrapped in debt contracts. Creditor nations unroll wide-ranging conditionalities, which benefit them to our disadvantage as requirements. Only recently, there was an uproar when the National Assembly allegedly stumbled on clauses laying siege to our sovereignty in credit terms on the Chinese rail line loans.
Unarguably, there is no other arena where the destructive impact of foreign ideologies on the peace and security of Nigerians is more pronounced than in our religious practices. The two most populous religions in Nigeria – Christianity and Islam – connect umbilically to foreign enclaves that unquestionably puppeteer them. That is why some altercations between Israel and some Islamic countries in the Middle East reverberate as life-threatening conflicts in Nigeria. Religious ideologies and their attendant myth have made Nigerians fight each other to please the same God. Imagine how the Al Qaeda group in Afghanistan, the Shiites of Iran, and the Islamic State from Iraq effortlessly marionette Muslim faithful in Nigeria and induce some of them to perpetrate atrocities in the name of seeking a place in paradise. Similarly, even within Christian denominations, differences in the views held by their head offices in foreign countries have always resulted in some violent bitterness among them within the country.
On the political side, election processes in Nigeria are not free from the interference of foreign governments regardless of the difficulty in proving it. For instance, the British government's biased conferment of undue political advantage to some regions over others during the 1914 amalgamation only surfaced to public knowledge recently. Many analysts ascribe the bulk of Nigeria's insecurity challenges to that meddlesomeness in its formative years. It does not seem to have stopped. In the 2019 elections, the Nigerian government expressed deep apprehension over possible interference from foreign governments and sent a veiled warning to the EU, UK, and US denouncing their possible involvement. Nasir El-Rufai, the president's collaborator, also warned that foreigners caught interfering in the process would return to their country in body bags. Smokes come from fire. In July 2019, Facebook suspended three Russian accounts it claimed were interfering in and manipulating elections and other political activities in some African countries. In the Nigerian case, Cambridge Analytica also used analytics processes based on Facebook data to the advantage of some political candidates of their interest.
The activities of international non-governmental organizations [INGOs] can be a source of such foreign interferences. Presently, the Nigerian government is promoting a bill for the regulation of non-governmental organizations. They anchor their reason on the alleged complicity of international NGOs in terrorism. In 2019 the Nigerian Army accused and shut down the regional Office of Action against Hunger and four offices of Mercy Corps and temporarily banned UNICEF's operations. They claimed that the latter spied for Boko Haram terrorists. There is no doubt that the Nigerian Army may have misunderstood many good NGO's diligently conducting their humanitarian activities because they do not discriminate against attack victims suspected to be pro-terrorists. There is also no doubt that there are many international NGOs that are indeed working for terrorists. Relying on a 2020 report by the Centre for African Liberation and Socioeconomic Rights [CALSER], evidence abounds that several international NGOs encourage the insurgency in the north-eastern parts of the country by facilitating access to terrorism funding from Francophone countries. They also divert food and other relief items from the IDP's to terrorist camps.
Besides that, the ease with which non-Nigerians illegally enter and live in the country is a primordial source of insecurity. Until the recent tough stance on open grazing by several state governments, well-documented evidence shows the rampant influx of crime-prone pastoralists from many countries in the Sahel into the country. Many of them allegedly constitute a substantial proportion of the infamous AK-47 wielding herders. Thanks to our highly porous land borders. Approximately 2000 unsecured high-traffic footpaths connect Nigeria with its neighbours and offer unfettered access to illegal migrants, smugglers of contraband goods, small arms and weapons, and refugees. These forbidden corridors also provide opportunities for the easy escape of wanted criminals and terrorists to neighbouring countries. They also facilitate transit and interconnecting hubs for transnational crime.
Again, we know that the remnants of small arms and light weapons used in countries in conflict effortlessly enter our country through our porous borders. Small arms and light weapons used in wars in Libya, Somalia, Angola, Sierra Leone, Liberia, Mozambique, Central African Republic, and Sudan are easily smuggled into Nigeria and sold in the bubbling second-hand market. Indeed, a direct correlation exists between small arms proliferation, violent conflicts, and crime. The criminal profile of a small group of dissidents rises when a sizeable number of them lay their hands on weapons. Unfortunately, the rising insecurity in the country also heightens the demand for these weapons among buyer groups such as terrorists, politicians building weapons cache for thugs, elites procuring them for protection and so on. More than 7 million units of such weapons are circulating in sub-Saharan Africa, with a reasonable proportion domiciled in Nigeria. But most of the arms used in the Middle East and North Africa find their way into Nigeria through the second-hand market, mostly from Western countries. According to the 2015-2019 Middle East Arms Bazaar report by the Centre for International Policy, the top arms suppliers to the Middle East and North African countries are the United States [48%], Russia [17%], France [11%], United Kingdom [5%], Germany [5%], Italy [3%] and China [2%]. This dimension seemingly removes the veil on the indirect role of prominent arms vendors from Western countries in the conflicts in sub-Saharan Africa in general and Nigeria in particular. It may also be correct to argue that some of these prominent vendors may be latently stoking the embers of conflict to create opportunities for an arms deal. For instance, in December 2019, the Movement against Slavery and Terrorism [MAST] led a protest before the French Embassy in Abuja accusing France of sponsoring Boko Haram in Northeast Nigeria. They accused Paris of providing logistical support to the terrorist group.
Beyond weapons availability, most conflicts and crimes are the consequences of unsatisfied deprivation and poverty caused by the corruption-driven outflow of publicly owned financial resources into other countries. Sadly, many developed countries acquiesce to this tendency by deliberately refusing to halt the money-laundering activities benefitting their system. Often facilitated by government officials and through the channels of tax evasion and criminal manipulation of the financial system by criminally colluding entrepreneurs, these funds enhance the capital bases of foreign countries to our detriment. A 2013 publication by the Organization for Economic Cooperation and Development [OECD] showed that thirty-four of its wealthiest nations are guilty of encouraging this illegal capital flight. Complementary to these crimes and conflict-creating acquiescence are several offshore tax heavens and opportunities for companies that naturally facilitate capital outflow from countries such as Nigeria. Panama and the British Virgin Islands are notorious for accommodating and hiding such stolen capital resources that would have helped curb insecurity by giving a better life to Nigerians.
In a 2015 online press release by Oxfam titled "multinational companies cheat Africa out of billions of dollars," it explained how in just 2010 alone multinational companies ripped off Africa of $11 billion. As a critical sample of multinationals in Nigeria, Shell is synonymous with such trickery and cheating. Apart from the horrifying history of environmental pollution, water and ground contamination, and several incidences of oil spills, its existence and obnoxious activities are central to the emergence of insurgency in the Niger Delta. Hundreds of communities and millions of non-disabled people deprived of their traditional means of economic survival for several decades through the mischief of these multinational organizations resorted to violent protests. Although their protestations gained the desired attention, unfortunately, the doomed legacy of the attendant Niger Delta insurgencies is today's penchant for public infrastructure destruction, kidnapping and hostage-taking. As it is with Shell, several Chinese companies orchestrate insidious harm in several communities across the country. These Chinese firms are into the illegal mining of gold and other mineral resources, mainly in terrorist enclaves such as Zamfara State. They also gruesomely contaminate rivers and streams in several states through their hideous activities. Unarguably, successfully conducting such mining activity in a state with extensive banditry and terrorist profile means that some level of understanding exists between them and those outlaws.
Finally, the conflict which we experience has as many external undercurrents as there are internal drivers. What is not noticeably clear is whether we appreciate the interconnection and interactive effects of these international sources of insecurity to enable our design and implementation of effective preventive measures and counteractions. This understanding will further improve our formulation of a more solid nonmilitary approach to the conflicts we experience. Not according to these international sources of disputes, as much attention as they deserve will mean that we do not possess a comprehensive plan for ending the reign of fear and terror.