Economy
More investment returns are abound in Nigeria, Onyeama tells US investors
September 19, 20171.6K views0 comments
Geoffrey Onyeama, Nigeria's minister of foreign affairs, said investors from the United States will get a higher return on investment from the country than anywhere else in the world.
According to NAN's report, the minister made this statement while speaking at the Nigeria-US Business and Investment Forum in New York alongside Okechukwu Enelamah, minister of trade, industry, and investment.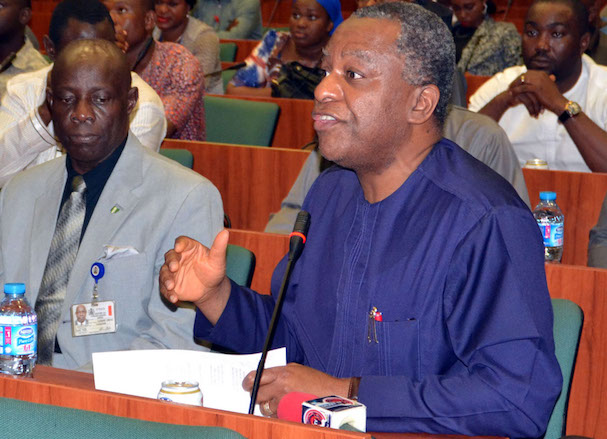 In his words, "what we are offering the investors is a much more stable environment, a lot of enabling business environment, one-stop shop for registration of names, for getting a passport, for coming into the country.
"We are offering them customs clearances, all the elements that go into making much more enabling. A welcoming business environment is what we are offering. And of course we are offering them a huge market of almost 193 million people; we are offering them a bigger market with ECOWAS that they can get access to through Nigeria.
He added that "we are offering them good governance. Those are things they also welcome. We are trying to offer them more security in the country because that's a point that was also raised.
"We believe that Nigeria and Africa in general, you get probably the best returns on investment more than anywhere in the world. We are doing everything possible to rebrand our country so that you can know that you are dealing with a reliable partner.
"We want to turn all our embassies around the world including here in the U.S. as hubs for businesses and to provide you all the information you need on Nigeria to invest in Nigeria. And to meet with business partners on the one-stop shop right here without leaving the United States."
On his part, Enelamah said the federal government is building a Nigeria where things are done differently from the way they were done in the past.
"Nigeria of the future will be dramatically different from the past and that is what this government is trying to build. We are building infrastructure; we are providing the enabling environment and we are improving on the ease of doing business," he said.
"There is a sense of urgency for Nigeria's industrialisation and we are providing the enabling business and investment environment for investors."
The forum was attended by Kayode Fayemi, minister of solid minerals; Zainab Ahmed, minister state for budget and national planning and representatives of the Nigerian private sector and US business.