Finance
Investors' confidence back in green as FPIs post $244.9m in June with ETFs down N12.5bn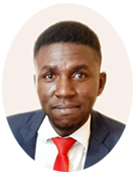 A graduate of Economics and Statistics from the University of Benin. An experienced researcher and business writer in the print and digital media industry, having worked as a Research Analyst at Nairametrics, Voidant Broadcasting Ltd, Entrepreneurs.ng, and currently a Market and Finance Writer at Business a.m. For stories, press releases, exclusive events, call +2347052803696 or send a mail to abuedec@gmail.com.
August 2, 2021372 views0 comments
Local investors hold firm on NGX ahead of‭ ‬foreign investors as total FPIs rose 3.7%
Global ETFs/ETPs reached‭ $‬9.35trn‭; ‬net inflows peak at‭ $‬88.50bn as at June 2021
The optimism and confidence levels of market investors bounced back to green at the end of the second quarter after the bearish trend reported in May when there was reduced participation by institutional investors in the equities market with sustained investor preference for risk-free securities.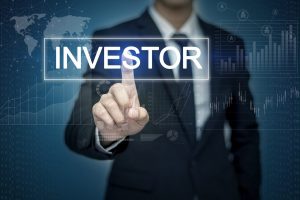 The latest report on domestic and foreign portfolio participation in equity trading from the Nigerian Exchange has revealed that total transactions on the nation's bourse increased by 3.68 percent from N97.19 billion, about $236.33 million, in May 2021, and printed at N100.77 billion, about $244.88 million in June 2021 (using NAFEX rate fixing of N411.50 per dollar as at 30 June 2021).
However, a breakdown of the data obtained from a report published by the NGX on June's performance when compared to the performance of June 2020, which printed N128.88 billion, shows that total transactions decreased by 21.81 percent year on year; but it indicates a year to date increase to N1.034 trillion as at June 2021 when compared to N1.003 trillion reported same period a year ago.
Thus, in June 2021, the total value of transactions executed by domestic investors outperformed transactions executed by foreign investors in the market by 54 percent at N36.64 billion as against N13.92 billion by foreign investors in terms of inflows; while the outflows saw domestic investors recording N40.71 billion as against the N9.50 billion transacted by foreign investors on the exchange.
A comparative analysis of the total transactions executed in June and May 2021, respectively, on the exchange revealed that the trading figures polled from market operators on the total domestic and foreign portfolio investment inflows shows that total domestic transactions increased by 0.59 percent, from N76.90 billion in May to N77.35 billion in June 2021; while the total foreign transactions increased by 15.43 percent from N20.29 billion, about $49.33 million, to N23.42 billion, about $56.91 million, between May 2021 and June 2021.
According to the Nigerian Exchange Group (NGX) report, institutional investors outperformed retail investors by 6 percent. A comparison of domestic transactions in June and May 2021 revealed that retail transactions increased by 9.47 percent from N32.94 billion in May 2021 to N36.06 billion in June 2021. However, the institutional composition of the domestic market decreased by 6.07 percent from N43.96 billion in May 2021 to N41.29 billion in June 2021.
However, a look at a fourteen-year analysis of total domestic and foreign transactions on the exchange shows that domestic transactions decreased by 59.54 percent from N3.56 trillion in 2007 to N1.44 trillion in 2020, whilst foreign transactions increased by 18.45 percent from N616 billion to N729 billion over the same period.
Consequently, the total domestic transactions accounted for about 74 percent of the total transactions carried out in 2020, whilst foreign transactions accounted for about 26 percent of the total transactions in the same period. The transaction data for 2021 shows that total foreign transactions are N221.96 billion, whilst total domestic transactions are N812.46 billion.
Nigerian ETF/ETP relatively bearish in Q2
In a related development, the Nigerian exchange-traded funds (ETFs) total market capitalization shed 39.7 percent quarter on quarter to N12.25 billion at the close of Q2 2021, from N20.32 billion reported in the previous quarter from 12 listed ETFs on the local bourse.  As a result, trade volumes fell by approximately 69 percent from about 5.3 million units in Q2 2020 to 1.6 million units in Q2 2021 as the commodity-backed ETP suffered net outflows of 54 percent, from N12 billion in Q1, 2021 to N5.5 billion in Q2, 2021, due to FX restrictions in the regulatory clime.
The quarterly ETF data (Q2) from the NGX shows that the ETF market traded with a daily average of N72.70 million in transaction value and about 27 thousand average daily transaction volumes. The second quarter ended June 2021 has, without a doubt, witnessed non-stop increase in net inflows with stronger year on year performance throughout the Global ETF industry. On the local scene, the Nigerian ETP/ETF market witnessed a relatively bearish performance in comparison to the first quarter of the year.
Of note is that the Nigerian Exchange Group (NGX) is regarded as the leading ETF market in West Africa and one of the largest in Africa in terms of its listed products, turnover value and market capitalization.  Since the first listing of a single commodity-backed ETF in 2011, a number of other equity-based and fixed-income ETFs have been introduced into the Nigerian bourse.
The Exchange Traded Fund (ETF) is a type of investment fund and exchange-traded product that tracks the performance of an index or a "basket" of securities, such as shares, bonds, commodities, etc. The ETFs are listed on a stock exchange and trade much like stocks, providing investors with the opportunity to diversify their investments at relatively lower costs and gain exposure to different asset classes and strategies including; Equities; Fixed Income; Commodities; Currencies; International Markets; Multi-assets, etc. With ETFs, investors can track global, country-specific and asset-specific indices.
On a global review, the total assets invested in ETFs and ETPs listed globally reached $9.35 trillion at the end of the second quarter of 2021 with net inflows peaking at $88.50 billion in June 2021. Thus, this brings the year-to-date net inflows to about $660.73 billion, rising 125 percent from the second quarter in 2020.
Meanwhile, commodity-backed ETPs such as Gold, Silver, other precious metals and Exchange-traded Notes "ETNs", have benefitted the most from the incredible new net inflows witnessed in June. Nevertheless, investors' sentiments have continued to flourish in the green zone of equity ETFs/ETPs, which gathered $460.73 billion in net inflows in the first six months of the year.
Though investors are poised on value stocks and ETFs, which can provide a "safe haven" in light of the rising inflation in the global fronts, they have, however, remained positive on the gold-backed ETFs, as well as diversifying their investment portfolios with listed ETFs giving exposure to the NGX 30 index.
Further analysis of the data highlighted that of the 12 listed securities 5, from Vetiva (4), Meristem (2), Greenwich (1), Lotus (1) Stanbic (1), and SIAML Pensions (1)) were of the equities class exposure; while Vetiva listed NewGold ETF had its commodity asset class, NEWGOLD ETF listed on the exchange. However, an aggregate of the twelve assets market capitalization for the review period amounted to N12.25 billion or $29.87 million with the NewGold ETF accounting for the most (N5.50 billion) of the total market cap. Trailing was Vetiva Griffin 30 with N2.54 billion in the market, while the rest rank in the million range.
During the second quarter, the most traded exchange-traded fund during the period on the local exchange was the NewGold ETF in 90 deals and resulting in N4.42 billion transaction value and accounts for 99.58 percent of the total of the most traded ETF. Consequently, the Vetiva Griffin 30 with 44 deals accounted for 0.18 percent of the most active ETFs with a value of N8.12 million, while the Vetiva Industrial goods ETF, Meristem Value ETF and the Stanbic IBTC ETF 30 accounted for N4.53 million, N1.9 million, and N1.48 million, respectively.
Meanwhile, Foreign Portfolio Investors (FPIs) were the main participant in the ETF market during the quarter, with about 99.64 percent of the total value traded. Ten brokers drove 99.9 percent of total transaction value and 97.3 percent of total volumes of ETFs traded in Q2, 2021. The total portfolio transactions were majorly headlined by Renaissance Capital brokers with 69.75 percent of the total transaction value; while Vetiva brokers led the chart of the top brokers by transaction volume during the review period with 31.55 percent marginally ahead of Renaissance Capital brokers, which transacted 24.96 per cent of the total.