Frontpage
Markets
Investors regain confidence as market gains N48bn
January 21, 2020702 views0 comments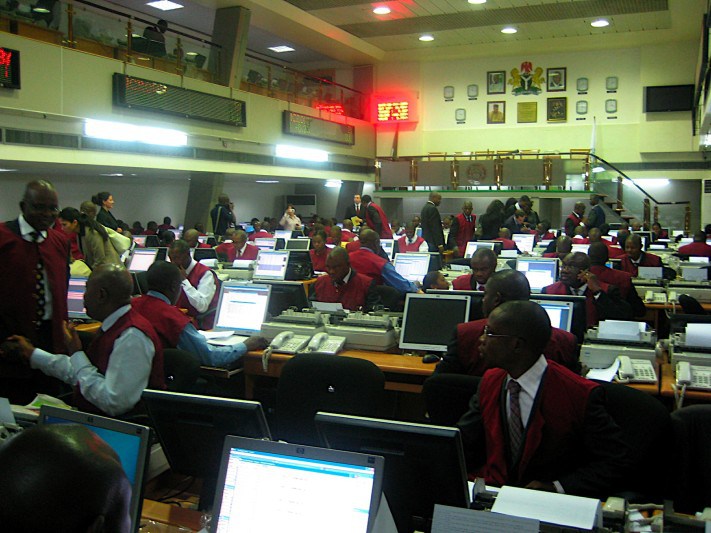 Investors in the equity market have regained confidence in the market following the extension of the gaining streak.
The stock market opened the week on a positive note as gains in MTN Nigeria Communications Plc, Guaranty Trust Bank Plc and Zenith Bank Plc drove the All-Share Index up by 0.3 per cent to 29,710.56 basis points.
The market capitalisation increased from N15.26tn on Friday to N15.30tn on Monday while the year-to-date return appreciated to 10.7 per cent.
Activity level was mixed as volume traded fell by 17.9 per cent to 266.95 million units while value traded rose by 17.7 per cent to N4.18bn.
The top traded stocks by volume were Access Bank Plc (37.8 million units), Zenith Bank (35 million units) and GTB (33.6 million units) while GTB (N1.1bn), Zenith Bank (N790.4m) and Dangote Cement Plc (N439.9m) led the top traded stocks by value.
Performance across sectors was impressive as five sectors ended the day in the green.
The consumer goods index emerged the lone loser, down by 3.1 per cent on the back of sell-offs in Nestlé Nigeria Plc and Unilever Nigeria Plc.
On the flip side, the industrial goods and banking indices led the gainers, up by two per cent and 1.2 per cent respectively due to buying interest in Lafarge Africa Plc, GTB, Zenith Bank and Ecobank Transnational Incorporated.
Gains in Total Nigeria Plc, Wapic Insurance Plc and Law Union and Rock Insurance Plc buoyed performance in the oil and gas and insurance indices.
The AFR-ICT advanced by 0.8 per cent on the back of price appreciation in MTN Nigeria.
Investor sentiment remained unchanged as market breadth (advance/decline ratio) climbed to 1.8x from the 0.8x recorded on Friday as 21 stocks advanced against 12 decliners.
The top five gainers were Law Union and Rock Insurance Company, Total Nigeria, Cadbury Nigeria Plc, Caverton Offshore Support Group Plc and Jaiz Bank Plc, which saw their share prices appreciate by 10 per cent, 9.3 per cent, 8.5 per cent, 6.9 per cent and 6.2 per cent respectively.
On the flip side, NCR Plc. Nestlé, Unity Bank Plc, Oando Plc and Courteville Business Solutions Plc emerged the top five losers as their respective share prices declined by 9.9 per cent, 6.1 per cent, 5.8 per cent, 4.9 per cent and 4.2 per cent.