Commodities
Iron ore plunges deeper amid demand dip 
September 15, 2021285 views0 comments
Iron ore prices stumbled lower on Monday as concerns  over clampdown in Yunnan, China's  steel production province persisted, pressured by China's weakened demand for the steelmaking ingredient.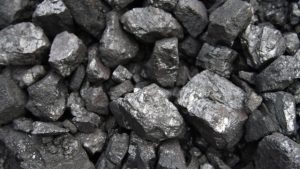 The most-traded January iron ore on the Dalian Commodity Exchange ended daytime trading 0.3 percent lower at 732.50 yuan ($113.66) a tonne, after  touching 717.50 yuan a tonne at the close of last week's trading, its lowest since February 4. Iron ore futures in Singapore.
Justin Smirk, senior economist at Westpac, Australian banking corporation, said China has vowed to limit crude steel output this year to no higher than its 2020 production to curb industrial pollution, noting that news of possible further restrictions has disrupted the market.
"Iron ore prices have had a volatile couple of months but as August closed, it was clear there had been a quantum shift in the market leading us to revise down our year–end forecast from $175/tonne to $125/tonne," he added.
Further report from Mysteel consultancy, China's leading steel and metal pricing and intelligence service, showed that a campaign to monitor energy consumption among industrial enterprises including steelmakers, raised fears of further disruption in blast furnace operations in Jiangsu, China's second-largest steel-producing province.
The consultancy also noted that China's factory activity slipped into contraction in August for the first time in nearly 1-1/2 years as covid-19 containment measures, supply bottlenecks and high raw material prices weighed on iron ore demand and steel output.