By Dikachi Franklin, in Owerri
Mazi Uche Ohia,  the Imo state commissioner for tourism,  has been selected as a speaker in a strategic forum of the Nigerian Economic Summit Group (NESG).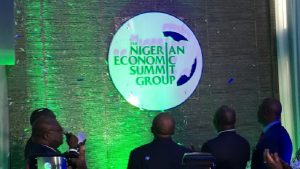 This is as some members of the Imo State Hoteliers Association (ISHA), who spoke to our reporter, have commended the editorial management of  business a.m., saying the selection of the commissioner for tourism to speak at NESG was the result of the constant and special focus by  this newspaper on the state's hospitality and tourism sector, and highlighting how the state government could harness its potential.
The one-day Focus Group Forum with the theme "Repositioning Nigeria's Tourism and Hospitality Sector for Sustainable Growth and Profitability", which is an initiative of the Tourism and Hospitality Industry Thematic Group (THITG) of the Nigerian Economic Summit Group (NESG) is scheduled to take place on August 19, 2021.
Uche Ohia, is a public policy consultant with a bias for tourism before his appointment as commissioner for tourism in March 2021 by Imo State governor, Hope Uzodinma. He holds a degree in law and he is an alumnus of the Nigerian Law School, Abuja.
Ohia also holds a BA (Hons) degree, MA and Ph.D in History and International Studies,  obtained from University of Uyo, University of Port Harcourt and Imo State University, Owerri, respectively.
The one-day "Focus Group Forum of NESG" seeks to build stakeholder consensus on a framework for the holistic reform of the tourism and hospitality sector for sustainable growth and profitability, and incorporating strategies for making tourism smarter through technological innovation and digital transformation.
NESG, the internationally acclaimed Nigerian national think-tank has been in the forefront of innovations in public policy formulation and implementation.
A release from NESG stated that, in compliance with public health regulations associated with the Covid-19 pandemic requiring social and physical distancing, the event will be hosted virtually.