Frontpage
It's goodbye to GTBank, welcome to Guaranty Trust HoldCo on NGX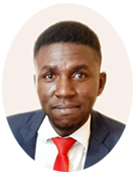 A graduate of Economics and Statistics from the University of Benin. An experienced researcher and business writer in the print and digital media industry, having worked as a Research Analyst at Nairametrics, Voidant Broadcasting Ltd, Entrepreneurs.ng, and currently a Market and Finance Writer at Business a.m. For stories, press releases, exclusive events, call +2347052803696 or send a mail to abuedec@gmail.com.
June 25, 2021506 views0 comments
Following the announcement of the suspension of trading on Guaranty Trust Bank's shares on the Nigerian and London exchanges to allow the tier-1 lender officially delist from both bourses, and the listing of the holding company, Guaranty Trust Holding Company Plc, on both exchanges concurrently, as a private limited liability company under the relevant provisions of Nigeria's corporate legislation, the banking institution has formally begun its restructuring process, a disclosure made available to business a.m shows.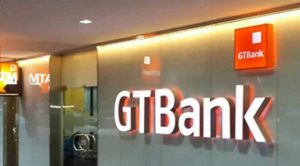 In this regard, the entire 29,431,179,224 issued shares of GTBank were delisted from the daily official list of the Nigerian Exchange Limited (NGX) while GT Holdco's entire issued share capital of 29,431,179,224 ordinary shares of 50 Kobo each were also put on the daily official list on Thursday, 24 June 2021 at N28.55 per share.
The delisting of GTB and listing of GT HoldCo on NGX is pursuant to the Scheme of Arrangement between Guaranty Trust Bank Plc and the holders of its fully paid ordinary shares of 50 Kobo each as approved by the Securities and Exchange Commission and sanctioned by the court.
Following the delisting from the local bourse and the London Stock Exchange, the bank has also noted that the banking subsidiaries will now include Guaranty Trust Bank in strategic locations like Nigeria, West Africa, East Africa and the United Kingdom, while its non-banking arms will see the birth of an asset management company, a pension business and a payment services company.
The non-banking subsidiaries will ensure that the asset management firm acquires other businesses. The management also disclosed that the pension fund administration segment will acquire small existing businesses that will be grown organically, while the bank will leverage on its existing and vibrant fintech business, to be called GTPay, a secure internet payment gateway developed to facilitate payments online using debit cards issued by banks on the Interswitch Network.
Meanwhile, the current board of the bank will be dissolved, and new boards reconstituted for both the Holdco and the bank. Under the terms of the scheme and subject to the conditions, the scheme shareholders will receive the same number of Holdco shares in exchange for their current GTBank shares.