Frontpage
It's official! Lowest disinflation in 4 months keeps CBN MPC alert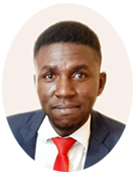 A graduate of Economics and Statistics from the University of Benin. An experienced researcher and business writer in the print and digital media industry, having worked as a Research Analyst at Nairametrics, Voidant Broadcasting Ltd, Entrepreneurs.ng, and currently a Market and Finance Writer at Business a.m. For stories, press releases, exclusive events, call +2347052803696 or send a mail to abuedec@gmail.com.
July 19, 2021313 views0 comments
Weak consumer demand keeps inflation at 17.75%
Analysts say trend will persist to help curb food supply disruptions around the economy
Disinflation to influence MPC decision to continue holding policy rate‭, ‬other parameters
As if yielding to the expectations of a large majority, the consumer price index, which measures the rate of inflation in an economy, has sustained its disinflationary trend in Nigeria for the third consecutive month. But while this may be good news to the average Nigerian, the problem of insecurity caused by banditry and farmers-herders clash in some parts of the country, remains a threat to the continuous supply of staples from farm to tables in the effort to maintain the continuous flow of food supplies to every part of the country.
This is, indeed, an inflation result that will keep members of the Central Bank of Nigeria (CBN) Monetary Policy Committee (MPC) at alert as they prepare to head into their meeting chambers next week to take a deep look at all the numbers that help them determine how to call monetary rates this term.
Members of this committee have worked through heightened dilemmas over which way to swing between tightening and loosening, but they have chosen to play safe by holding, more times than they have chosen to cut or loosen their grips on rates.
But a number of economic analysts have predicted that the current trend of disinflation in the economy will persist for the time being, to enable the restoration of the supply chain to subdue food inflation, while the continued payment of fuel subsidies allows for further moderation in core inflation in the country.
Analysts at Vetiva Research, in a note made available to business a.m. said, "The decline was driven by the base effect, which is equally responsible for the deceleration in food inflation to 21.83 percent year on year. Meanwhile, the sustenance of fuel subsidies dragged core inflation to 13.09 percent year on year. In the ongoing month, we expect the disinflationary trend to persist as supply chain restoration subdues food inflation while the continued payment of fuel subsidies allows for further moderation in core inflation."
Holding a similar view as Vetiva, are the analysts at Afrinvest Research who said, "Barring any uptick in energy prices (especially PMS), we expect further moderation in the year on year headline inflation rate to 17.6 percent, to be driven mainly by the modest decline in prices of some staple food items such as maize, wheat, and rice as we move into the harvest season of these crops."
Nigeria's headline inflation sustained a downward trend to 17.75 percent year on year in June 2021 from 17.93 percent reported in May 2021, posting its lowest figure in four months after weak demand by consumers dragged the numbers southward in line with expectations of economic analysts familiar with the matter.
The recent CPI data released by the NBS shows that the moderate rate reported in June was mainly driven by the food inflation sub-component which fell by 45 basis points year on year to 21.8 percent from 22.3 percent in May, while the core inflation sub-component also slipped by 5 basis points year on year to 13.2 percent.
Although the 1.06 percent month on month increase was too weak to support an ascent in headline inflation as the pandemic pressures on consumer prices subsided, the year on year balance in the food inflation was mainly driven by high base-year effect, triggered by the restriction of inter-state movement between April and June 2020 due to COVID-19 pandemic, which drove food inflation up by 62 basis points over the period.
Thus, the rise in the food index, according to the NBS, was caused by increases in prices of bread and cereals, potatoes, yam and other tubers, milk, cheese and eggs, fish, soft drinks, vegetables, oils and fats and meat.
However, the food inflation rate rose by 6 basis points on a month on month basis, reflecting the combined impact of the recent hike in diesel price to N295 per liter from N225 and the fresh naira devaluation to N410 per dollar from N379. Despite the new pressures from the adoption of the Nigerian Autonomous Foreign Exchange (NAFEX) rate as the official rate, core prices could continue to rise at a slower pace. Given the huge weight allotted to the Housing, Water, Gas and electricity segment, the disinflationary impact of fuel subsidy retention could outpace the inflationary offshoots of a weaker Naira.
In other areas, the core inflation, which excludes the prices of volatile agricultural produce, stood at 13.09 percent in June 2021, down by 0.06 percent when compared with 13.15 percent recorded in May 2021.
The published statistics by the official national statistics body also revealed that the highest increases were recorded in prices of garments, passenger travel by air and by road, motor cars and vehicle spare parts, shoes and other footwear, pharmaceutical products, medical services, hairdressing salons and personal grooming establishments, cleaning, repair and hire of clothing, clothing materials, other articles of clothing and clothing accessories, furniture and furnishing and fuels and lubricants for personal transport equipment.
Afrinvest analysts attributed the year on year decline in the core inflation rate to weak consumer demand, which in turn weakened large-scale importation by manufacturers. They believe that the recent ban on flights from India, Turkey, Brazil, and South Africa over the surging cases of the Delta variant of COVID-19 played a part in taming the core inflation rate, due to a drop in demand for flights to these destinations in June. Consequently, the core inflation rate fell sharply by 42 basis points month on month to 0.8 percent in June 2021 from May's figure of 1.3 percent, making it the sharpest decline in 7 months.
A further analysis of the price movements from the NBS reports based on states profiles revealed that food inflation on a year on year basis was highest in Kogi (30.34%), Enugu (25.18%) and Kwara (24.78%) states, while Bauchi (18.97%), Rivers (18.92%) and Abuja (17.09%) states recorded the slowest rise in year on year inflation.
The all items inflation on year on year basis was highest in Kogi (23.78%), Bauchi (20.67%) and Jigawa (19.81%) states respectively, while Cross River (15.53%), Delta (15.18%) and Abuja (15.15%) states recorded the slowest rise in headline Year on Year inflation in the month of June.
Meanwhile, the CBN Monetary Policy Committee will hold its next policy meeting next week to decide on several economic indicators that will help spur growth and recovery. The apex bank  continues to push its pro-growth objectives in the face of the challenging global economic climate.
It continues to face the dilemma of deciding how best to navigate the choices of tightening, loosening or holding rates to achieve these pro-growth objectives, amid the fact that its inflation target of between 6-9 percent remains far from its reach in the short term.
It is, however, believed that the recent decline in the headline numbers will skew the voting pattern of the committee members in favour of maintaining status-quo on monetary policy parameters.