Frontpage
WORLD BUSINESS & ECONOMY
Jack Dorsey's Square breaks into wallet business to mainstream crypto custody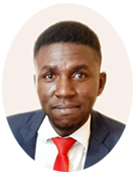 A graduate of Economics and Statistics from the University of Benin. An experienced researcher and business writer in the print and digital media industry, having worked as a Research Analyst at Nairametrics, Voidant Broadcasting Ltd, Entrepreneurs.ng, and currently a Market and Finance Writer at Business a.m. For stories, press releases, exclusive events, call +2347052803696 or send a mail to abuedec@gmail.com.
July 13, 2021462 views0 comments
Square, a payment company owned by Jack Dorsey, has taken a jump into the crypto train as it begins building a bitcoin hardware wallet which is aimed at making the custody of crypto assets more mainstream as well as contribute to the adoption of crypto.
This announcement by the company comes after the company said it was considering a break into the world of wallet a month ago while it revealed that the enthusiastic reaction from the crypto community apparently prompted the company to make its move. Square also stated that a personal hardware wallet is non-custodial, which means that crypto holders can stay in control of their own private keys instead of requiring third parties like crypto exchanges to handle the keys on their behalf.
According to Jesse Dorogusker, Square's hardware lead, "We have decided to build a hardware wallet and service to make bitcoin custody more mainstream. We'll continue to ask and answer questions in the open. This community's response to our thread about this project has been awesome – encouraging, generous, collaborative, and inspiring."
Meanwhile, Jack Dorsey, the co-founder and CEO of Twitter, had revealed his thoughts and devotions on the crypto currency while appearing at the 2021 Bitcoin conference.  "Bitcoin is all that the tech titan talks about on his Twitter bio, and the billionaire thinks that the currency is one of the most important developments, like ever. Bitcoin changes absolutely everything. I don't think there is anything more important in my lifetime to work on. If I were not at Square or Twitter, I would be working on bitcoin. If (bitcoin) needed more help than Square or Twitter, I would leave them for bitcoin. But, I believe both companies have a role to play," he said.
In a related development on the issue, this foray by Square into the crypto world is not the first. It can be recalled that the company, as of last month, formed a council when it joined forces with industry leaders such as Coinbase and Fidelity to lobby policymakers. Also, its Cash App already lets users buy and sell Bitcoin, which has been a major money-maker for the payment company. Cash App brought in for the company $3.51 billion in Bitcoin revenue in Q1 and made the firm $75 million in Bitcoin gross profit in that period.