Technology
Jack Dorsey's Square launches small business banking service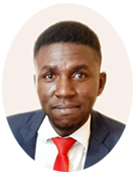 A graduate of Economics and Statistics from the University of Benin. An experienced researcher and business writer in the print and digital media industry, having worked as a Research Analyst at Nairametrics, Voidant Broadcasting Ltd, Entrepreneurs.ng, and currently a Market and Finance Writer at Business a.m. For stories, press releases, exclusive events, call +2347052803696 or send a mail to abuedec@gmail.com.
July 21, 2021310 views0 comments
Square Incorporated, the Jack Dorsey controlled payment company, just days after breaking into the crypto train by beginning building a bitcoin hardware wallet aimed at making the custody of crypto assets more mainstream, has launched banking services for small businesses, as it continues with its expansion and growth strategy beyond payment processing.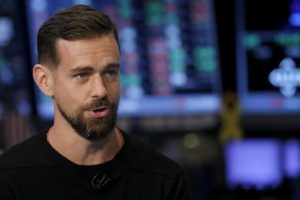 In a statement by the San Francisco-based company, Square Banking will offer small businesses savings and checking accounts, as well as its existing lending offering which has been renamed Square Loans. The checking accounts will have no minimums, overdrafts fees, or recurring fees, while the savings accounts will offer to its customers a 0.5 percent annual yield on their deposits.
Christina Riechers, Square Banking's head of product, said: "There is no monthly fee so we see this as having high potential to get folks into more formalized business banking. Square hopes its new checking and savings accounts, which build upon its debit card offering, will be attractive to small businesses who have struggled to gain access to more mainstream banking services. Deposits collected from small businesses will be lent back through Square Loans."
Reichers further revealed that the new services come following the launch of Square's industrial bank, Square Financial Services, which began operations in March this year after completing the charter approval process with the Federal Deposit Insurance Corporation (FDIC) and the Utah Department of Financial Institutions. Also, she hinted that the industrial bank is part of the efforts by Square to expand its revenue stream beyond facilitating card payments for small businesses.
For a start, only deposits from small businesses will be brought under the Square Financial Services umbrella, while the company, over time, will also look to have the bank work across its range of products and services offering. Consequently, the renamed lending business will continue to offer loans to sellers based on data from their transactions.
On the other hand, Square Capital has since the restart of its lending, still witnessing volumes of recovery after it saw revenues drop during the pandemic, a situation that had led the company to pause its main loan offering for small businesses to focus instead on offering government-funded Paycheck Protection Programme loans. Relatedly, Cash App, the company's consumer business has been experiencing a boom with first-quarter revenue excluding bitcoin investing up 139 percent year on year to $529 million.