WORLD BUSINESS & ECONOMY
Jamaica's central bank enters pilot phase of its CBDC development with J$230m in mint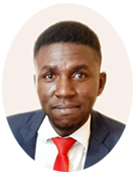 A graduate of Economics and Statistics from the University of Benin. An experienced researcher and business writer in the print and digital media industry, having worked as a Research Analyst at Nairametrics, Voidant Broadcasting Ltd, Entrepreneurs.ng, and currently a Market and Finance Writer at Business a.m. For stories, press releases, exclusive events, call +2347052803696 or send a mail to abuedec@gmail.com.
August 12, 2021588 views0 comments
The Bank of Jamaica (BOJ) said it is putting a total of 230 million Jamaican dollars in central bank digital currency (CBDC) mint in the bag as it enters into the pilot phase of its CBDC development project by the its CBDC team, something the central bank has described as a milestone reached for the first batch of its digital currency development.
The money will be deposited with deposit-taking institutions and authorized payment service providers in the country before the close of December 2021, Richard Byles, the BOJ governor disclosed.
According to Byles, the next phase in the rollout of the country's digital currency is the push of the project into the mainstream adoption by the country's citizens (Jamaicans), while the appropriate legal framework to back the emergence of the country's legal tender (Jamaican dollar) will be unveiled as promised by the country's finance minister.
In a statement, the bank said, "The anticipated benefits of CBDC for Jamaican citizens, businesses and the government, include increased financial inclusion, as it will provide another, easier-to-access means of efficient and secured payments. For deposit-taking institutions and BOJ itself, CBDC presents an opportunity to improve cash management processes and costs."
However, Nigel Clarke, Jamaica's minister of finance and the public service, has touted the emergence of the Jamaican dollar alongside other government officials, which is regarded as crucial in the development of the country's digital economy. They have also noted that the CBDC is billed to foster financial inclusion amongst all citizens.
The quest for a central bank-backed digital currency (CBDC) appears to be taking a great leap in the Caribbean Island nations following the period when the Central Bank of the Bahamas came off as the first in the world to float its CBDC, the Sand Dollar, back in October 2020. Other nations across continents, including Europe, Asia and Africa are also advancing in the hunt for these new forms of money, with unique regulations and use cases being worked out by the appropriate monetary authorities in each country.
The country has already said it will launch its central bank digital currency in 2022.