Companies
Markets
Transport Business
Jiji enters transactional marketplace with acquisition of Cars45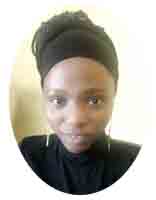 She is a passionate writer whose flair for journalism earned her awards as a campus journalist. Driven by hunger for success, she strives to make the world a better place with insightful, analytical and informative piece around insurance, technology and other sections.
June 30, 2021615 views0 comments
Jiji, a classified online shopping platform in Nigeria for buying and selling new and used gadgets, has acquired Cars45, a transactional car marketplace, for an undisclosed amount.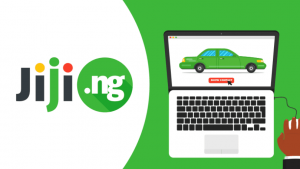 The acquisition, which marks the first time Jiji is exploring a business outside its usual classifieds model, will see Cars45 grow the vehicles category as its operations in Nigeria (primary market), Ghana and Kenya will be merged with Jiji to enable the classifieds marketplace to consolidate its position in the space.
In addition, stakeholders say the deal will help mitigate the issue of trust and safety concerns that sometimes plagued Jiji as it offers a different car buying and selling experience via its transactional marketplace model. Cars45 users will, in turn, benefit from Jiji's dominance in online classifieds.
Anton Volyansky, co-founder and CEO of Jiji, said the deal would serve a wide array of benefits to both parties. "We will integrate this into one company because this acquisition has a lot of benefits for both. It's a very common practice when marketplace and transactional business models work together as one project. For instance, as a seller of a car, it's convenient to sell both ways via a marketplace or auction model. So, it would be like a seamless process for selling the car."
He explained further that in terms of classifieds, the company was looking at opportunities, but noted that it was already a leader in Africa, which makes the space for acquisition limited in terms of who to acquire.
"However, we're primarily interested in deals like Cars45, where we bring our leadership positions from classifieds and acquire very close business models that give us exposure to the transactional marketplace. So for us, a major interest will be to acquire adjacent business models," Volyansky added.
David Ojo, Jiji's chief financial officer, added that Cars45's key value is its network of inspection centres where cars are inspected by more than 200 parameters. He said, "Unlike a classifieds marketplace where checks are inadequately carried out, transactional models employed by platforms like Cars45 ensure quality checks and detailed reports on a car's condition with various databases."
Soumobroto Ganguly, CEO of Cars45, also added, "We are proud to have built a trusted buying and selling experience in autos. It makes sense to combine online and offline expertise. Merging with Jiji is aimed at creating a new kind of automotive retail experience for users in Africa. We are confident of jointly building an African champion in the automotive sector. Together we look forward to making transactions transparent and convenient for our customers, dealers and franchisees across all our current and future markets."
Cars45 had in 2017 raised $5 million from Frontier Car Group, a Berlin-based company that builds used-car marketplaces focusing on emerging markets in a deal that made FCG the largest shareholder and parent company in the Nigerian car business.
In 2019, OLX paid $400 million to FCG to take a controlling stake in an investment that valued FCG at $700 million. After a year, OLX Group acquired Cars45 from FCG via its OLX Autos brand.
While OLX Auto shut down FCG's operations in Berlin in March this year, it kept control of Cars45 and two other brands – CarFirst in Pakistan and WeBuyAnyCar in the U.S. The sale of Cars45, however, would mean that the OLX Group is on the brink of exiting the African market, with its only presence in South Africa.