Frontpage
National: Governance, Policy & Politics
JP Morgan, Goldman Sachs in as Nigeria names advisors, bookrunners for 2021 Eurobond issuance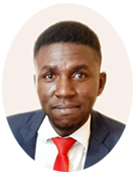 A graduate of Economics and Statistics from the University of Benin. An experienced researcher and business writer in the print and digital media industry, having worked as a Research Analyst at Nairametrics, Voidant Broadcasting Ltd, Entrepreneurs.ng, and currently a Market and Finance Writer at Business a.m. For stories, press releases, exclusive events, call +2347052803696 or send a mail to abuedec@gmail.com.
August 5, 2021538 views0 comments
Nigeria named its advisors and bookrunners for its 2021 Eurobond issuance and JP Morgan, Goldman Sachs, Citigroup and Standard Chartered will act as transaction advisors to help the country navigate its plans to raise $6.12 billion in foreign currency loans in the second half of 2021.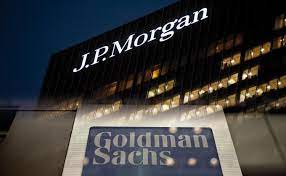 The global investment financial institutions would be supported on the home front by Chapel Hill Denham, FSDH Merchant Bank Limited, and Banwo & Ighodalo who will act as the local bookrunner, financial advisor and legal advisor respectively for the issue.
Nigeria's Debt Management Office (DMO), which provided details of the development, stated that the approval of the advisors by the country's federal executive council will help the debt office accelerate activities towards the issuance of the Eurobonds. It also stated, in a statement, that the appointments followed an Open Competitive Bidding (OCB) Process as outlined in the Public Procurement Act, 2007 (as amended).
It said a total of thirty-eight (38) institutions responded to the Expression of Interest call, and that after rigorous evaluation to ascertain the technical capacities of the responders to execute the transaction, the eight (8) institutions above were selected.
Resolutions by the Nigerian Senate and House of Representatives have also been reached in compliance with Nigeria's debt office established Act of 2003 and the Fiscal Responsibility Act of 2003, which have been secured. However, the proposed Eurobond to be issued are for the purpose of raising funds for the New External Borrowing of N2.343 trillion, about $6.2 billion as provided in the 2021 Appropriation Act to part-finance the deficit in the budget.
Meanwhile, the government, though expecting a successful outing, will be mindful of the costs and the attendant risks in terms of pricing and tenor, in the determination of Eurobonds issue. As the Eurobonds are being issued to part-finance the deficits in the 2021 budget, the proceeds will be used to fund various projects in the budget.
Experts familiar with the matter, while commenting on the latest development, have stated that proceeds from the issue will result in an inflow of foreign exchange which in turn, will increase Nigeria's external reserves and support the Naira exchange rate.
Nigeria had planned a Eurobond issuance earlier in 2020 after the last in 2018 when it raised $2.86 billion. As things stand currently its government is looking to finance its 2021 budget deficit of N5.6 trillion largely through foreign and local borrowings.