Companies
Julius Berger puts Nigeria on industrial path, commissions glass factory
March 12, 20201.5K views0 comments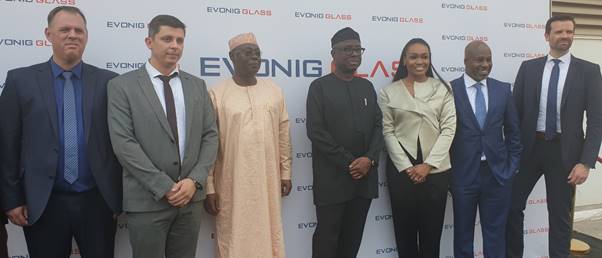 Kenneth Afor
Julius Berger Nigeria Plc., Nigeria's leading engineering construction company has taken Nigeria a step further towards the attainment of a world-class industrial nation as it commissions Evonig Glass production factory in Abuja, recently.
The commissioning of the factory according to Tamas Hovart is part of the company's commitment to adopting state-of-the-art technology with skilled labour workforce to provide quality services to the Nigerian populace.
Hovart added that the innovative glass production factory will save Nigerians in the industrial sector the stress and economic burden of using foreign exchange to import glass from other countries in the world.   
"Evonig Glass production factory is not just an improvement of existing offerings in the Nigerian market; it is a combination of the latest technology and a skilled and committed Nigeria team.
"It is a special offering defined by great production quality according to best international standard, innovation, availability, local content and a strong Nigerian workforce, reliable technical partnerships and advanced technology as well as sustainability and reliable after-sales service," said Hovart.
The factory, according to Hovart will supply to the Nigerian IGU market 90 percent imported production and 10 percent local production.
"The aim to offer comparably faster delivery times for a high quality insulated glass unit solution made in Nigeria with international standards, at a competitive rate."
Hovart further explained that the key benefits of the innovativeness of glasses that will be manufactured at the factory is the inclusion of an energy-saving mechanism through the insulated glass windows to prevent heat loss when it is cold and also sustains the cool air when the temperature becomes hot.
Niyi Adebayo, minister of Industry, Trade and Investment commended Julius Berger for contributing its quota in providing jobs for teeming unemployed Nigeria which is part of the agenda of the present administration to provide one hundred million within the next decade and also boosting the nation's industrial development drive.
"Keep up your worthy contributions to our strategic national industrial development and growth works," he said.