Ewherido
Lagos Assembly Bill: Beyond fire fighting equipment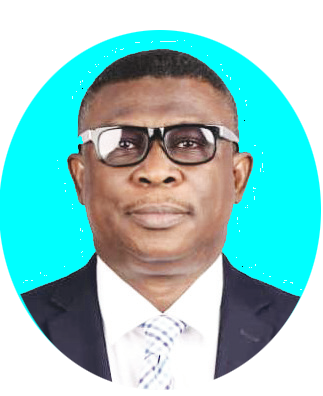 Ewherido, ACIIN, ACIB, is the Managing Director of Titan Insurance Brokers and can be reached on +2348132433631 or titan.insuranceng@gmail.com
August 2, 20211.3K views0 comments
We heard recently that the Lagos House of Assembly has proposed a bill that provides that every building in the state should be equipped with fire-fighting equipment such as "conventional fire extinguishers, smoke detectors, central fire alarm systems and, at least, two staircases for storey buildings. Buildings that are two storeys or more are to have hose reel equipment and automatic fire detection and suppression system (Fire Master 200/Pyrogen etc)."
I do not have details of the bill, so I will ask only a few of the many questions that are bothering me. Is the bill for commercial buildings alone or both commercial and residential buildings? Do all buildings need these elaborate firefighting equipment? Are landlords/occupiers of existing buildings with only one staircase supposed to redesign the buildings and build a second staircase? I have other questions, but as I said earlier, I do not have details of the bill, which has not been passed into law, anyway. I also do not want to lose focus of the issue I want to discuss today.
The bill comes with all kinds of fines and jail terms. Lagosians know how diligent and brutal Lagos State government officials can be with laws that carry jail terms and fines, so I have no doubt that sensible Lagosians will comply. But my interest today is, why is the Lagos State government coming up with this law? One, to reduce the incidents of fires in buildings. Two, to ensure that occupants of buildings can put out fires before they become raging infernos. As we all know, most fires, apart from fires resulting from explosions, start like candle lights. Three, to curtail the fires as much as possible before help comes from the fire service or other external sources. Four, to minimize or eliminate bodily injuries and loss of life. Five, to minimize or eliminate material damage and losses.
Leaving the bill at just having firefighting equipment alone does not solve item five above. Even in advanced countries, where all the firefighting equipment is present and modern, whole buildings still get razed. So, if that happens, the owners and occupiers of the building are left with huge financial losses, which they might have no resources to recover from. This is where fire (and special perils) insurance comes in. For the purpose of the bill a standard fire policy will suffice. This insurance covers losses and damage resulting from fire, lightning and explosion (of gas used for domestic purpose only). As a result of the heightened insecurity in Nigeria, Strike, Riot and Civil Commotion (SRCC) Extension can be added. This should suffice for residential buildings and offices. Manufacturing companies and companies with large industrial complexes already know the insurances to take, to cover material damage, injuries to and death of staff in the course of employment and third party liabilities for death, bodily injuries and property damage.
As for item four (bodily injuries and loss of life of staff), there are already insurances to take care of them both for individuals and groups. We have the personal accident (both for individuals and groups) to take care of injuries and death as a result of the accident. We also have life insurance (individual and group) to take care of death, no matter how caused, except suicide which has some conditions. In fact, the Pension Reform Act of 2004, as amended in 2014, requires every employer of labour with a minimum of three (3) employees to take out a group life insurance policy for a minimum of three times the annual total emolument of the employees. So, group life insurance is already compulsory for organisations with three or more staff. I recommend that fire insurance be added to the proposed law with mixed feelings. The compliance level with compulsory insurance in Nigeria is very poor. There are currently five operational compulsory insurances in Nigeria: Motor (Third Party) Insurance, Builders Liability Insurance, Occupiers Liability Insurance, Employees Group Life Insurance and Health Care Professional Indemnity Insurance. Of the five, Motor (Third Party) Insurance has the highest compliance rate of about 25 percent, which is still very poor. The compliance rate of some of the compulsory insurances is below one percent.
I approached an underwriter with over two decades of experience to make enquiries about Occupiers Liability Insurance. He told me he has never underwritten one in over 20 years of underwriting. Mind you, Section 65 of the Insurance Act of 2003 made Occupiers Liability Insurance compulsory the way we have it today since it came into force. In spite of the low implementation and compliance levels, I dare to advocate that fire insurance for buildings be included and made compulsory in the bill titled, "A Bill for a Law to Establish the Lagos State Fire and Rescue Service and for Connected Purposes." I trust the Lagos State government officials to fare better than the federal government officials in the implementation of compulsory insurance. Their antecedent, even if I find some of it uncouth and unconventional, make me believe so.
Ultimately, the law is for the benefits of Lagosians. Why not leave people to exercise their free will? Sometimes, people need to be saved from themselves. Moreover, innocent third parties might be affected by such fires, as experience has shown.