Commodities
Lagos farmers see buzzing market as BATNF backed farm fair opens
October 16, 2018895 views0 comments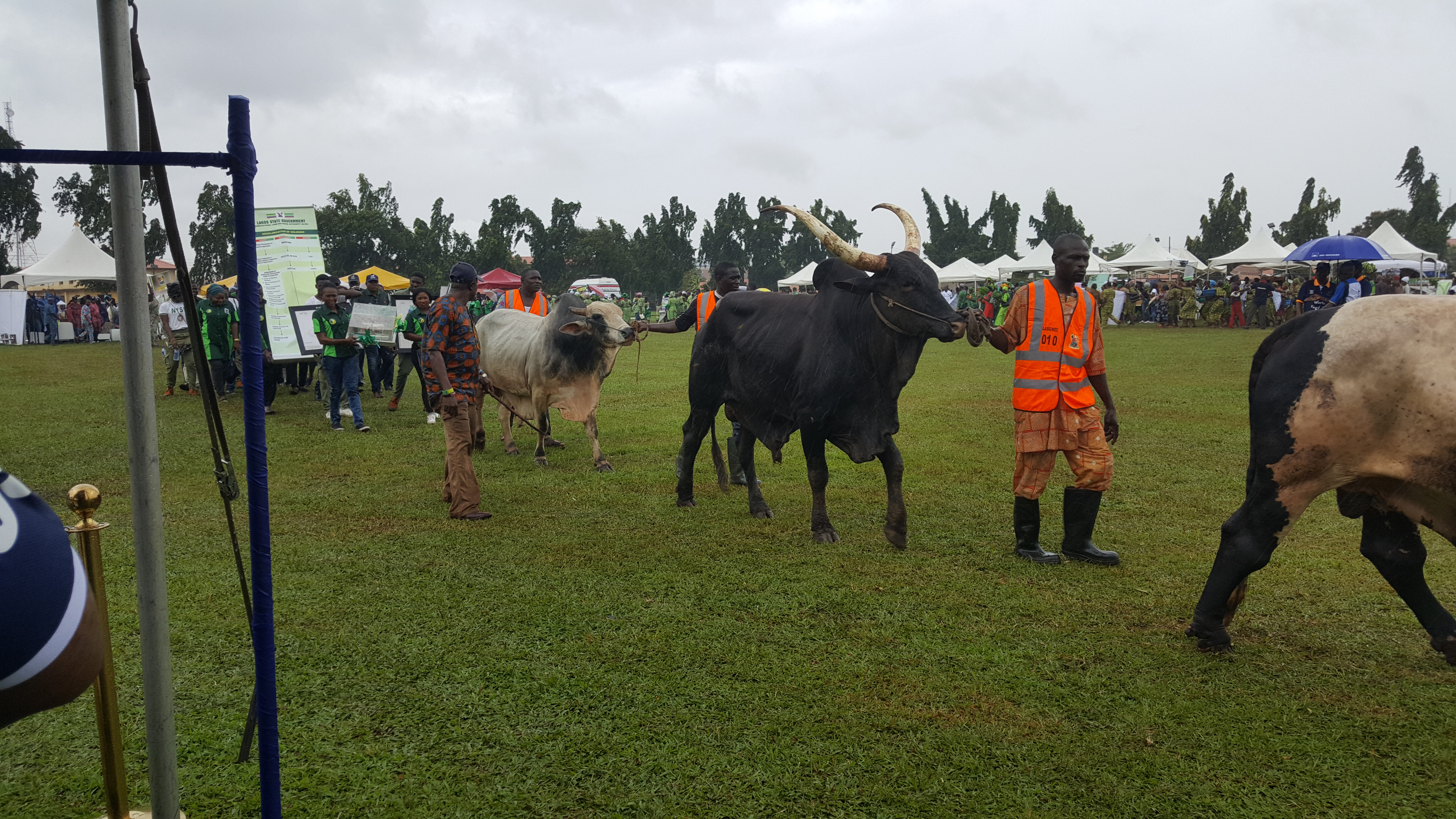 Farming communities across Lagos were on Tuesday excited by a buzzing market created by the British American Tobacco Nigeria Foundation (BATNF) sponsored Lagos Farm Fair at the state capital, Ikeja.
The fair, held annually to commemorate the World Food Day
,
was an avenue for farmers to display and sell the beauty of Lagos vast water body from giant fishes, to prawns and even crocodile. Various land farm animals including well-fed cows, pigs, chickens, rabbits as well as processed food items such as cassava meal, plantain meal were on display.
Akinwunmi Ambode,
the stat
te
g
overnor
,
speaking to the theme "Our Actions are Our Future: Zero Hunger World by 2030 is Possible", at the official opening of the fair said the state was working at ensuring food security for its 20 million population size, noting that collaborations to enhance productivity in agriculture value chain were being expanded with others states.
Ambode who was represented by Tunji Bello, the secretary to the state government said the greatest challenge to the global objectives on food security is climate change, which has continued to manifest in the form of high heat intensity and flood experienced around the country but can be mitigated through the development of new farming strategies.
Abimbola Okoya, executive director at BATNF in her welcome speech
said
business opportunities exist for smallholder farmers to raise their incomes by upscaling from subsistence to commercial agriculture.
Acknowledging the challenges constraining their ability to migrate, however, she said the Foundation
,
in partnership with Lagos state and Stanbic IBTC
,
supported the fair to create a market linkage for smallholder farmers.
"Small-scale farmers have low volumes of marketable surplus and their farms are mostly located in remote areas with poorly developed infrastructure and transportation, leading them to face high transaction cost and risks in production and marketing of such commodities. It is expected that the Fair will provide a platform to expose farmers to opportunities in the city without the financial burden or risks involved. It will help the public access fresh and organic farm produce, and encourage farmers to switch from low quality bulk produce to high value agricultural produce," she said.