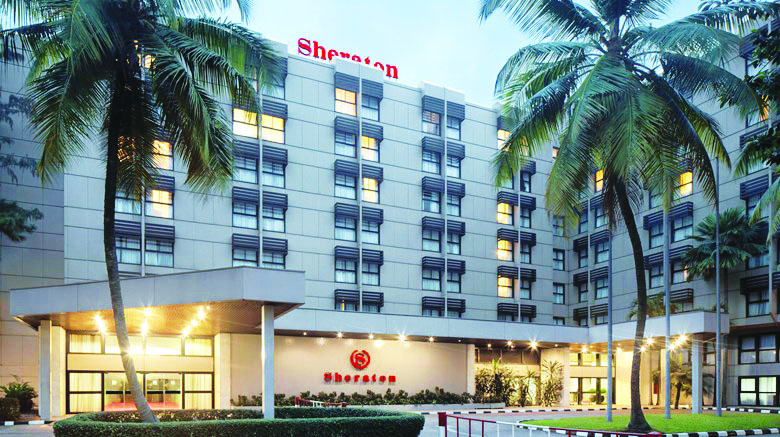 Bookings in Lagos hotels in have dropped significantly, with high incidences of cancellations that players said they have not seen in the last one decade.
Investigations by business a.m revealed that the hotels in Nigeria's business capital have suffered many corporate and individual cancellations for both rooms and conferences as coronavirus is reported in Nigeria. As bookings go down, the hotels have also been forced to cut room rates by up to 30 percent on the average.
From the mainland to the island, the impact of coronavirus is leaving sad tales for the hotel in Nigeria's megacity.
Tosin Okunfolami, chief operations officer, Homegate Resort, Lekki said foreign guests have stopped coming.
He said,  "We were receiving a good number of guests from China, other Asian countries like Indonesia, India and Singapore. We also have been home for many guests from Europe and America, who are either citizens of those countries, or Nigerians living there, but since February, they have not been coming, except for a few who are mostly based here in Lagos. Events have also gone down. We have not been seeing a fair deal of bookings."
Similarly, Vernon Page, general manager, Providence by Mantis, Ikeja GRA, said even though his hotel had not received cancellation requests, there had been a significant drop in booking and slower event business.
"We have not seen any cancellations of business, some postponement but there is a significant drop in bookings and take up of rooms. Event business is also slower now," he said in a message to business a.m.
A top staff of Intercontinental Hotels, Victoria Island, said there had been noticeable slow sales. He also indicated that conference sales have dropped as fewer corporate meetings have been taking place at the hotel recently.
"Normally discount policies are what every business-minded hotel will want to have. We give discounts to guests who stay long, or who come for conferences and corporate meetings. We apply discounts on meals and some other services too. Yes, in the last few months, since January, we have not been having event sales. I don't know if this is directly an impact of coronavirus, but I think January and February sales are often low. We have been having lower sales on the rooms division, I think this is where I can agree that may be, the virus has begun to make a negative impact. Yes, there are some online bookings that were cancelled," said the staff who did not want his name in print.
Also a management staff at GrandVenice Transit Apartments, Ajao Estate, Lagos international airport neighbourhood, said the global epidemic had begun to affect sales.
"Hotel business is a global business. It is like the airlines which operate from one country to another. This coronavirus is affecting the airlines, same way also, it is affecting us," the staff said.
"Usually, our guest are mainly travellers, including airline crews. It is true that right now, we are having more of local, that is, Nigerian guests. I think there is now some kind of limitation of travels and migration by certain countries. Our guests come from all of these countries who are stopping their citizens from going travelling. We are feeling the impact," she said.