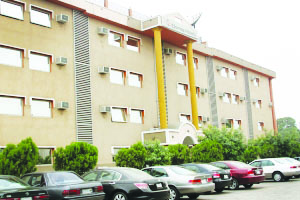 Several hotels in Lagos, Nigeria's biggest business hub have shut down over growing coronavirus concerns.
Travels & Hospitality monitored the development and found many hotels have closed down temporarily, while those left open continue to operate at skeletal level.
Hotels which have temporarily shut down include Stopover Motel, a four star hotel on Airport Road, Ajao Estate, Hotel Ibis also on Airport Road and Denskey Hotel in Ikeja.
Many hotels, despite opening to guests are having very few guests, that requires they cut staff capacity temporarily.
"What we are doing now is that we have cut our staff capacity. We made it possible for some staff to go home, while those who are working remain at the hotel during this period. The plan is to block them from having physical contact with people outside. Those who are home receive 50 percent of their salary," said Olalekan Olalemi, consultant to Banex Hotels, Anthony Village, Lagos.