Banking
Finance
Frontpage
LAPO Microfinance Bank's founder, Godwin Ehigiamusoe exit company, gets replacement
December 2, 20191.4K views0 comments
LAPO Microfinance Bank has made changes to its management following the exit of Godwin Ehigiamusoe, the founder and Chief Executive Officer of the financial institution and Lift Above Poverty Organization (LAPO NGO).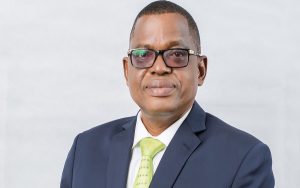 The microfinance bank said Ehigiamusoe had been replaced by Cynthia Ikponmwosa. She was nominated to take over the Managing Director role of the financial arm of LAPO. Ikponmwosa's appointment is subject to the approval of the Central Bank of Nigeria (CBN), Punch reported.
Who is Ikponmwosa? Ikponmwosa has been a top-level member of LAPO for years. In 2001, she joined LAPO NGO, the parent company of LAPO Microfinance Bank, as a Senior Programme Officer. She has about 20 years of professional experience across various functions in Programme Management, Communication, Legal and Regulatory Compliance.
Ikponmwosa led the Corporate Secretariat and recently as Executive Director (ED), Corporate Services. She played a key role in the transformation LAPO into a regulated microfinance bank between 2008 and 2010.
Cynthia had worked with Akintola Williams Deloitte. She is a member of Chartered Institute of Secretaries and Administrators, United Kingdom. She holds a Bachelor of Arts degree in English from Edo State University (Ambrose Alli University), Ekpoma and a Master of Laws in Corporate Governance and Law from the University of Portsmouth, United Kingdom.
Speaking on her nomination, the Chairman of LAPO Microfinance Bank, Ede Osayande said Ikponmwosa is a pillar in the foundation of LAPO. He said Ikponmwosa had the company's confidence to build on LAPO Microfinance Bank's achievement. It was also stated that the support needed for her to drive her objectives would be provided.
What you need to know: LAPO Microfinance Bank was established in the late 1980s as a Non-Governmental Organization (NGO) in response to the effects of the implementation of the Structural Adjustment Programme (SAP) in 1986. It is a pro-poor financial institution committed to the social and economic empowerment of low-income households through the provision of access to responsive financial services on a sustainable basis. In 2010, LAPO Microfinance Bank obtained the approval of the CBN to operate as a state microfinance bank and in 2012, it got approval as a national microfinance bank.