Commodities
LCFE plans to empower, integrate 10m Nigerian youths as commodities traders
Aderemi Ojekunle is a Businessamlive Reporter.
you can contact hin on aderemi.ojekunle@businessamlive.com with stories and commentary.
October 28, 2020457 views0 comments
Onome Amuge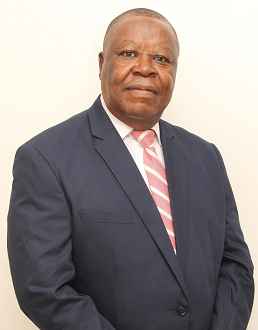 The Lagos Commodities and Futures Exchange (LCFE) is working on the absorption of over 10 million Nigerian youths for empowerment as commodities traders under its proposed seamless capacity building.
Akin Akeredolu-Ale, managing director of the licensed organisation, unfolded the plan during the commemoration of the 2020 World Investor Week, a week-long event aimed at raising awareness about the importance of investor education and protection, towards engendering the financial and overall well-being of individuals, particularly in view of the effects of the COVID-19 pandemic.
According to Akeredolu-Ale, the LCFE was looking at integrating more than 10 million young commodity traders across the six geo-political zones of the country into the capital market through its LCFE youth commodity trading account platform.
He expressed disappointment that the current investing population in the Nigerian capital market is still immensely populated and controlled by the older generation and stated that LCFE is geared towards introducing and attracting the younger generation to the market.
He also stressed that the large varying commodities available due to the vast natural resources of the country provides the opportunities for the young generation to trade in different types of investment products.
On a further note, he guaranteed that LCFE is committed to creating awareness for the investing public through a carefully planned list of knowledge sharing sessions which will be conducted in partnership with the regulators and other stakeholders of the capital market and the commodities ecosystem.
Speaking on the engagement of Fintech partners who play major roles in crowdfunding, cryptocurrency and blockchain technology, Akeredolu-Ale said LCFE is looking forward to collaborating with the Securities and Exchange
Commission through the relevant technical committees and stakeholders in the fintech space to bring structure and support to the commodities ecosystem.