Insurance & Pension Business
Leadway Assurance leveraging data to improve customer experience near term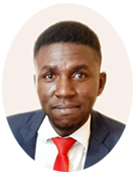 A graduate of Economics and Statistics from the University of Benin. An experienced researcher and business writer in the print and digital media industry, having worked as a Research Analyst at Nairametrics, Voidant Broadcasting Ltd, Entrepreneurs.ng, and currently a Market and Finance Writer at Business a.m. For stories, press releases, exclusive events, call +2347052803696 or send a mail to abuedec@gmail.com.
February 25, 2022281 views0 comments
Leadway Assurance Company is leveraging data and insights to improve customer understanding, as well as simplifying processes to serve the market while re-platforming to better facilitate personalisation of its engagement and product designs for consumers.
Tunde Hassan Odukale, managing director and chief executive of Leadway Assurance, in a monitored interview recently with Efma, a leading global financial services association, gave insights into how Leadway is taking advantage of big data to deliver innovative and consistent customer experiences.
During the chat, Odukale asserted that the accelerated drive towards digital engagement and online customer touchpoints had not disrupted services to those who favour in-person service interactions.
"At Leadway, the remote/hybrid work model was in the plan and the policy framework in place for implementation before the global health pandemic. This pro-activeness and the dexterity of our Business Continuity Plan (BCP) committee brought about the stability and seamless connections experienced during the pandemic. So, we were able to provide our customers with a consistent experience whenever and wherever they needed it during the lockdown as we had further automated processes already in place before the pandemic," Odukale explained.
Describing further how prepared the insurer is with its technology and processes, during and ahead of the pandemic, Odukale said there had been engagements and an increased drive towards self-service channels such as downloading the company's mobile app and visiting its website, adding that customers were offered a live chat experience that helped Leadway Assurance communicate with its clients and policyholders in real-time.
He added that staff are also sensitised to the need for exceptional speed for idling times while also maintaining a work-life balance; noting, also, that customers who would prefer to visit the insurer's offices to transact their businesses have not been ignored.
The chief executive of the foremost insurance company in Nigeria that provides commercial and personal property and casualty insurance, travel insurance, and life insurance, also recognised the evolving pattern facing several enterprises that are constantly experiencing fierce competition, with just a few with the right data insights able to overcome the turbulence.
In addressing this, "we leverage technology to digitise our various processes to generate valuable customer and business insights for organisational efficiency and effectiveness," he disclosed.
He reiterated that Leadway would continue to entrench a customer-centric culture across the organisation to ensure a sustained outcome.
"Leadway has embedded customer orientation in its recruitment process using its corporate core values of integrity, service, customer focus, respect for the individual and excellence (iSCORE) as a required competence. Additionally, we practise customer empathy by offering our customers what we have and working with their emotional needs and lifestyle to achieve customer satisfaction and, by extension, loyalty," he further explained.