Oil and Gas
Libya gets better at keeping oil flowing as industry stabilises
August 17, 20171.3K views0 comments
Libya's getting better at resolving stoppages in its oil industry, underpinning a growing perception that the OPEC member is closer to becoming a stable producer again.
That's because of the duration of the incidents. While in prior years protests could shutter fields for months and years, now the stoppages are being resolved within days and barely hindering flows. Sharara, Libya's biggest field, had several short disruptions this year, including two this month, after being closed for more than two years. Mustafa Sanalla, chairman of state-run National Oil Corp., was quick to visit Sharara this week to resolve the latest dispute, offering to revise security measures.
"One fundamental change that allows upstream activities to restart quickly after a disruption is that Sanalla is willing to get on the ground, visit the sites and demonstrate his commitment to local communities," Geoff Porter, founder of New York-based North Africa Risk Consulting, said by email on Wednesday."There is a level of trust that was missing for a long time."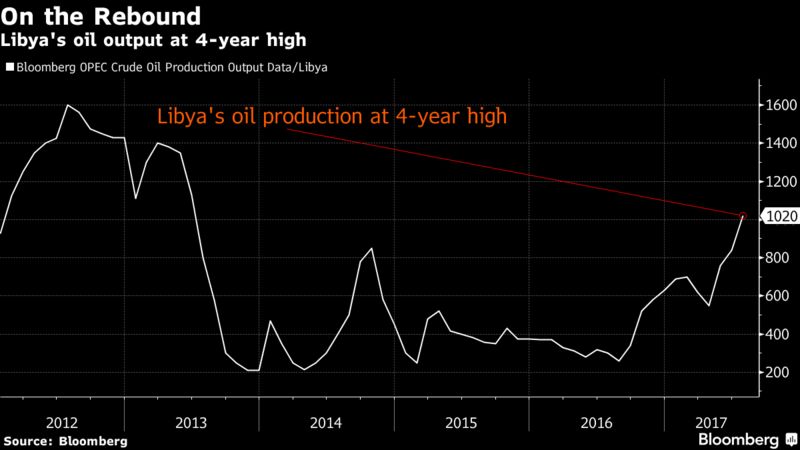 Libya is reviving its oil production and exports in spite of continuing political uncertainty. In July, crude production was at a four-year high and exports were the most in three years, according to data compiled by Bloomberg. While the expansion has helped Libya's oil-dependent economy, the Organization of Petroleum Exporting Countries is trying to cut global supplies. That effort has been undermined by recovering output at OPEC members Libya and Nigeria.
'Recovered impressively'
"Libyan production has recovered impressively and part of that is certainly that recent disruptions have proved short-lived but I still think it would be wrong to describe the oil sector as stable," Richard Mallinson, a geopolitical analyst at Energy Aspects Ltd. in London, said Wednesday by email. "There has been plenty of tension with the government in Tripoli as Sanalla's requests for extra funding for maintenance and to address local issues have largely been ignored."
The country pumped 1.6 million barrels a day before a 2011 revolt set off years of fighting between rival governments and militias. Workers at the Zueitina export terminal said last week they would not load tankers until their demands were met, including getting 20 months of back pay, union head Merhi Abridan said Saturday. The port reopened this week when workers were told their demands will be met, he said.
Under Sanalla's tenure which started in May 2014, Libya has signed contracts with international companies, ended a blockade of ports, restarted exports and reopened fields, including Sharara in December following two years of closure. Oil production was at 250,000 barrels a day when he took over. In July, output was 1.02 million barrels a day, according to data compiled by Bloomberg.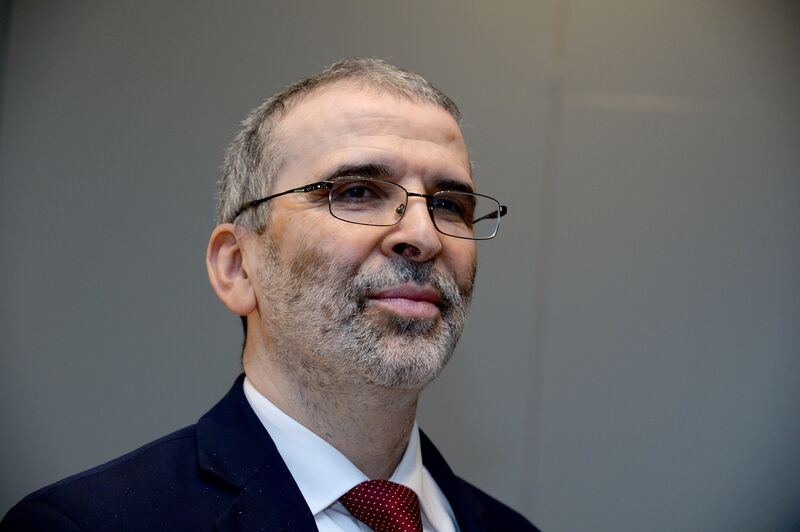 Libya's output will be about 1.2 million barrels a day by the end of the year "if everything goes well," said Derek Brower, managing director of research at Petroleum Policy Intelligence, a U.K.-based consulting company, said Aug. 10 by email. However, the potential for disruptions is "high" and true stability can only return "if locals genuinely feel like they are getting a dividend from rising oil production and income."
In July, rival leaders embarked on a new effort to reunify their country, agreeing to hold elections. "Paradoxically, the closer we get to a political solution, the more unstable production is going to become," Porter of North Africa Risk Consulting said. "Political solutions create losers and in Libya, the losers will be armed."