Maritime
Transport Business
Liebherr sees growth in Nigeria, after €50m port equipment sales in 2019
January 10, 2020727 views0 comments
By Samson Echenim
Original equipment manufacturer (OEM) Liebherr Group plans to raise its market size in Nigeria this year after delivering a total of nine giant cranes for shipping and ports operations and other equipment that hit a total value of €50 million in the country in 2019.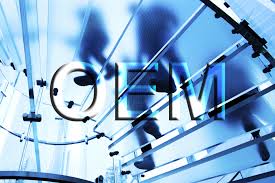 Norman Herzberg, sales manager for Africa, Liebherr Group told business a.m. in Lagos that the company which has now built a strong footage in Nigeria has warehouses in Abuja and Lagos from where it services its Nigerian clientele and now working to raise sales for the new year.
Herzberg spoke to business a.m at the Ports & Cargo Terminal in Tin Can Port, Lagos shortly after unveiling five 48-tyre giant cranes at the terminal. He said the Nigerian clients really appreicate the company's products and that Liebherr had decided to serve the clients from within instead of far away Europe offices.
He said, "We have a strong footage already in Nigeria, in Lagos and in Abuja. From what we see from local clients that really appreciate our local presence here is that having a warehouse and our facilities and others here is helping to raise sales. Demands of our clients indicate that we should not be served from Europe which is far away but that we have enough to serve the clients locally. In Nigeria, this year (2019), we delivered nine cranes in total. So, we have been very successful in Nigeria, but we can do lot more. Our total sales was about something between €40 million and €50 million."
Speaking during the unveiling of five cranes delivered to Ports & Cargo, Herzberg said the newly-acquired mobile shore cranes LHM 500 were the latest technologies with wider reach into the vessels and could discharge faster effectively and efficiently. He added that his company was delighted to be the partner in the supply of some of the equipment.
John Jenkins, Ports & Cargo's managing director had said the total cost of the company's equipment bought from Liebherr hit €40 million.
The Liebherr Group is a multinational equipment manufacturer based in Switzerland with its main production facilities and origins in Germany. It consists of over 130 companies organised into 11 divisions: earthmoving, mining, mobile cranes, tower cranes, concrete technology, maritime cranes, aerospace and transportation systems, machine tools and automation systems, domestic appliances, and components.
Starting by building affordable tower cranes, Liebherr expanded into making aircraft parts – it is a significant supplier to European Airbus airplane manufacturer – and commercial chiller displays and freezers, as well as domestic refrigerators. The group also produces some of the world's biggest mining and digging machinery, including loaders, excavators and extreme-size dump trucks. Over the years, the family business has grown into a group of varied companies and has locations in many countries, including Germany, Australia, Britain, Ireland, Turkey and the United States.