Insurance & Pension Business
Life insurance, critical illness cover on the rise as cost of living fears ease
May 23, 2023193 views0 comments
By Business A.M.
Demand for life insurance and critical illness is soaring as people are starting to hope that the cost-of-living crisis might be beginning to ease, deVere Group, an independent financial advisory firm, has found.
deVere Group reports that in April enquiries about life and health insurance surged 65 percent compared to the month before.
Life insurance is designed to provide financial protection for an individual's dependents, such as their spouse or children, in case of their unexpected death. 
Critical illness insurance provides a lump sum payment to the policyholder upon diagnosis of a serious illness, such as cancer, heart attack, stroke, or organ failure.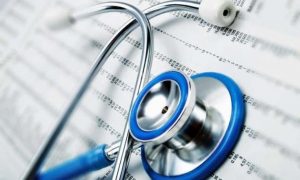 This payment is typically tax-free and can be used to cover medical expenses, lost income, and other costs associated with the illness.
Nigel Green, founder and chief executive officer of  deVere Group, says: "As a company, in April we registered a 65 percent jump in enquiries from existing and potential clients about life insurance and critical illness.
"Our financial consultants have noted that since late 2021 and throughout last year, people had been more reluctant to consider and/or pursue these two important areas of a proper financial planning strategy. This fall back in demand coincided with the cost-of-living crisis.
"It would appear that as households looked for ways to cut expenses during this period, life insurance premiums were one of the first things to go.
"Other areas of financial planning, such as contributing to saving plans or building-up investment portfolios, were largely unaffected."
"Therefore, it would seem that life insurance and critical illness have been perceived by some as a luxury."
He continues: "There's a sense that while the cost-of-living crisis continues, household real disposable incomes are likely to begin rising again in the next few months, when inflation is expected to start dropping sharply.
"We attribute this general sentiment to the current increasing demand for life insurance and critical illness cover."
Life insurance provides a lump sum payment to the beneficiary if the policyholder passes away, ensuring that their loved ones are financially protected and can maintain their lifestyle.
Critical illness cover, on the other hand, pays a lump sum if the policyholder is diagnosed with a critical illness, which can help cover medical expenses and other costs associated.
Nigel Green goes on to add: "Life insurance and critical illness cover can be affordable, and there are policies available to suit various budgets and needs. It's a small price to pay for the security and protection it provides.
"Knowing that your loved ones will be taken care of financially in case of your untimely death or critical illness provides peace of mind and alleviates stress.
"It allows you to focus on recovery or the present without worrying about the future."
He concludes: "Life insurance and critical illness cover are one of the main pillars of a sound personal financial strategy.
"I would say insurance of this kind are things you shouldn't ever cut out of your strategy because, as we know from experience, anything can happen."