Frontpage
Markets
Lower rates trend at Nigeria July bond action tempts investors to reinvest funds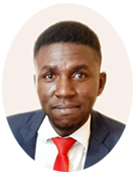 A graduate of Economics and Statistics from the University of Benin. An experienced researcher and business writer in the print and digital media industry, having worked as a Research Analyst at Nairametrics, Voidant Broadcasting Ltd, Entrepreneurs.ng, and currently a Market and Finance Writer at Business a.m. For stories, press releases, exclusive events, call +2347052803696 or send a mail to abuedec@gmail.com.
July 22, 2021308 views0 comments
United Capital analysts see absorbed excess maturities at PMA  trickling into the secondary market
Auction bids at the primary market trended lower at the July bond auction as market analysts at United Capital Research say they expect maturities at the Nigerian treasury bills and bonds markets, respectively, to trickle into the secondary market, while investors begin to position themselves to reinvest their funds.
"On the outlook, we think the excess maturities yet to be absorbed at the Nigerian T-bills and bond auction will trickle into the secondary market as investors look to reinvest the funds. We expect this to force interest rates lower in the secondary bonds market, keeping in line with the overall downward outlook for the yield environment in Jul-2021," they said.
At the July bond auction last Monday, the Debt Management Office (DMO) conducted a federal government bond primary market auction (PMA) with the following instruments on offer; 13.98 percent for the FGN FEB 2028 N50 billion; 12.40 percent for the FGN MAR 2036 N50 billion and 12.98 percent for the FGN MAR 2050 N50 billion. Similarly,  investor demand at the auction was healthy as the 2028, 2036 and 2050 instruments were oversubscribed by 1.1x, 1.5x and 3.1x, respectively. However, the bids were surprisingly lower compared with the previous auction which had bid-to-cover ratios of 1.3x, 2.6x and 4.5x.
The surprisingly low bid levels came despite recent bond maturity and coupon inflows worth N800 billion. The low bid level at the auction appears to be a deliberate tactic by investors to create an illusion of weak demand to keep rates elevated.
Furthermore, the marginal rates for the 2028, 2036 and 2050 instruments were lower by 39 basis points, 35 basis points and 45 basis points, respectively to close at 12.35 percent, 13.15 percent and 13.25 percent, compared to marginal rates of 12.74 percent, 13.50 percent and 13.70 percent on the 2027, 2035 and 2050, respectively, at the May auction.
Interestingly, as was seen from the just-concluded auction, the debt office sold N138.1 billion worth of instruments, against N150 billion, which it initially offered. Though analysts think it is a deliberate move by the DMO to signal its intentions to investors on its plan to continue driving interest rates lower.