By Samson Echenim
The Lufthansa Innovation Hub has launched a new sustainability tool that will allow passengers on all airlines to offset the carbon emissions of their flight. Unlike other carbon offsetting tools which frequently involve tree planting, this system allows passengers to actually buy sustainable aviation fuel (SAF) for their flight.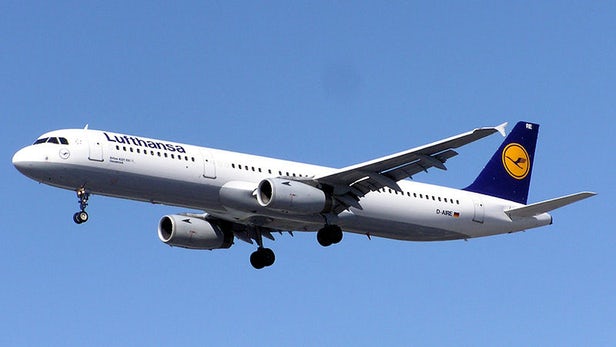 Lufthansa's new tool will help passengers offset CO2 on all flights
GlebTritus, Lufthansa Innovation Hub's managing director, commented on the development in a statement on the airline's website: "Flying benefits our world in many different ways – it connects people, helps bridge cultural divides, intensifies business relations, and enables interactions to take place across long distances. But flying also has negative climate effects, which need to be counteracted – not least from a digital perspective. Every individual traveler can take action: With "Compensaid," we provide people with a tool that shows them the climate effects of their flights. This impact can be reduced significantly with the help of innovative technologies such as sustainable fuel."
Using the platform, passengers can obtain a detailed overview of their carbon footprint across all airlines, not just Lufthansa, and can reduce up to 80 percent of their associated emissions from air travel.
Environmentally conscious passengers can sign up for Compensaid at the website. From here, they can add details of their flights and airlines, which the tool then accurately calculates the associated carbon emissions for. Passengers can then choose to offset all or some of their flying activity through the portal, choosing one of two causes to donate the money to.
Firstly, they can take the highly innovative approach of buying into alternative fuels for aviation use. The system will calculate the difference in price between buying traditional kerosene-based jet fuel and operating the flight using SAF. By covering the difference in cost, the passenger will make it possible for the equivalent flight to be operated using the carbon neutral fuel source.
Lufthansa says that the money invested into SAF will all be used to purchase SAF, and that the carbon neutral fuel will be used on one of their flights within six months of the payment. Lufthansa will continue to pay the base rate for kerosene. This is the first time a carbon offsetting scheme has enabled customers to invest in SAF.
Lufthansa will use the purchased fuel on a real flight within six months.
The second option is to invest in a more traditional means of carbon offsetting. Lufthansa has chosen to support a reforestation effort in Nicaragua, in partnership with MyClimate and local communities. The Compensaid tool will calculate how many trees need to be planted to offset the carbon emissions of the flight, using a formula defined by the ICAO.
Whichever method the passenger chooses, Lufthansa promises that every cent will be plowed into carbon saving. As part of its launch, Lufthansa is offering a bonus of 500 Miles&More miles when passengers make their first offset of a minimum value of €10.
Why should passengers pay for SAF?
According to Lufthansa, SAF is currently around four times more expensive than fossil-based jet fuel. This means it is simply not a viable option for airlines engaged in price wars to maintain high load factors.
While the demand for SAF remains low, the production costs of these climate friendly alternatives will remain high. In order to accelerate the production of SAF and thereby reduce its cost, the market needs to be stimulated much more than it already is. By setting up this type of scheme, Lufthansa hopes to provide such stimulation that SAF becomes more accessible in the future, and an economical alternative for airlines.
While using more efficient planes is good, Lufthansa wants to accelerate the development of SAF. Although not all passengers will be willing to pay more for their flights in order to settle their environmental conscience, it is anticipated a good number will. In fact, since the test version of Compensaid launched at the start of August, €3,847.71 has already been donated to the SAF arm of the project, enough to purchase 2405l of fuel. €1,331.72 has also been given to the tree planting project, paying for 400 trees to be planted in Nicaragua.
As the movement of flight shame continues to increase in pace, Lufthansa seems to have come up with something which benefits both passengers and aviation directly. We anticipate this being far more popular than the idea of increasing aviation taxes, giving all passengers a choice and a means to really make a change for the future.