Ewherido
Making a mess of Motor (Third Party) Insurance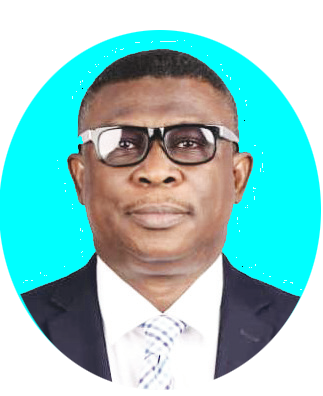 Ewherido, ACIIN, ACIB, is the Managing Director of Titan Insurance Brokers and can be reached on +2348132433631 or titan.insuranceng@gmail.com
March 22, 20211.5K views0 comments
In the last few years I have been in the forefront of the campaign to enlighten the insuring public about the benefits of Motor (Third Party) Insurance. The benefits are enormous. They include insurance cover for the policyholder's legal liabilities for death and bodily injuries to third parties and third party property damage. While remedies for bodily injuries and death are unlimited since we cannot put value on life or limb, etc., the limit for third party property damage is N1million. This limit can be increased with payment of additional premium.
Motor (Third Party) Insurance is statutory. The Motor Vehicles (Third Party) Insurance Act of 1945, which took effect from 1st April 1950 states that "no person shall use, or cause or permit any other person to use a motor vehicle unless there is in force in relation to the user of that motor vehicle by such person or such other person as the case may be such a policy of insurance or such a security in respect of third party risks as complies with the provisions of this Act." Section 68(1) of the Insurance Act of 2003, added third party property damage: "No person shall use or cause or permit any other person to use a motor vehicle on a road unless a liability which he may thereby incur in respect of damage to the property of third parties is insured with an insurer registered under this Act." Section 68(2) added: "The insurance taken out pursuant to subsection (1) of this Section shall cover liability of not less than N1 million."
  This motor insurance is the minimum and cheapest motor insurance product in the market. The annual premium is N5,000 for private vehicles and a minimum of N7,500 for commercial vehicles. All the other motor insurances – Third Party Fire and Theft (TPFT) and Comprehensive – have the third party section in addition to other benefits.
The essence of this compulsory insurance is to enable innocent third party road users have easy recourse to compensation if they suffer bodily injuries, property damage or die as a result of an insured's negligence or actions while his vehicle is being used on a public road. This law came to be because many vehicle owners cannot afford these third party compensations, but insurance makes it possible by pooling the small premiums of all policyholders together. From the pool those policyholders, who become legally liable to third parties, have this huge liability lifted off them. But this laudable objective is being thwarted by the activities of some unscrupulous elements, who sell fake motor insurance. Consequently, most vehicles (an estimated 9.04 million out of 11.76 vehicles) on Nigerian roads carry fake insurance. Without genuine insurance, there can be no insurance compensation. And many of these motorists have no resources to pay huge compensations, especially for death and bodily injuries, to third parties.
The problem of fake motor insurance is an international one, but while many countries, including Ghana, are making progress in reducing the number of fake motor insurance certificates, a recent report indicates that ours is increasing. The increasing number has grave implications, but let me dwell on only one of them today. Some people, who did only Motor (Third Party) Insurance are conscious of the third party property damage provision of the insurance. They know their own insurance will not cover them in the event of an accident and if they are the negligent party. But if another motorist is the negligent party, the negligent party's insurance will take care of fixing his vehicle. The full value of some of the vehicles on our roads is not even up to N1m, so the limit of N1m for property damage is more than enough to fix such third party's vehicle. But with more vehicles carrying fake insurance, the probability of being hit by a vehicle without genuine insurance has increased. And if the negligent party is the type who lies flat on the ground to beg after hitting your vehicle, you might be forced to fix it yourself. This throws a spanner in the projections of such motorists with only Motor (Third Party) Insurance.
The increasing number of vehicles without genuine insurance devalues the Motor (Third Party) Insurance and Motor Third Party, Fire and Theft Insurance because the only motor insurance that now gives policyholders total peace of mind, especially on the road, is comprehensive insurance. Here, whether a policyholder is the guilty party or innocent party, his vehicle will be fixed by the insurers. If the other party is guilty, but has no genuine insurance, it is no worry to the policyholder; his insurers will fix his vehicle. But a very careful policyholder with Motor (Third Party) Insurance or TPFT Insurance still has to be worried because if a vehicle without insurance hits him, fixing his vehicle might be an issue. If the negligent party has no means to fix the vehicle, the innocent party might just go and lick his wounds. Meanwhile he has third party or TPFT insurance policies that are useless in this circumstance because they do not cover damage as a result of collision. As it is now, anyone, who has the means should just go for a comprehensive insurance. Fake motor insurance has polluted the environment.
But this situation cannot be allowed to fester. All critical stakeholders ( National Insurance Commission, Nigerian Insurers Association, Nigerian Council for Registered Insurance Brokers, federal and state governments, among other stakeholders) must come together to restrategise. Whatever measures that are currently in place are not effective enough. If not the problem will not be worsening.