Frontpage
Nigeria
Malami drops allegation of N242bn, $1.3bn indebtedness against MTN
January 10, 2020831 views0 comments
Asks to FIRS, customs to resolve feud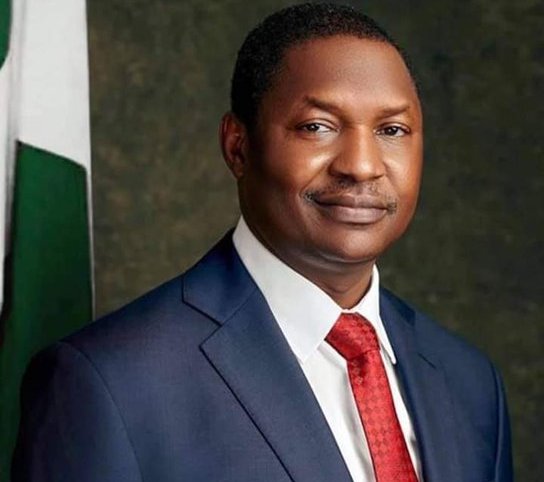 By Omobayo Azeez
Abubakar Malami, the attorney general of the federation and minister of justice, has withdrawn his hitherto demand that MTN Nigeria Limited pay alleged debts in sum of N242 billion and USD$1.3 billion for its business malpractices.
The telecoms giant announced this via a filing at the Nigerian Stock Exchange on Friday, indicating that its received through its counsel Wole Olanipekun (SAN) a letter from the AGF, "formally withdrawing his demand for N242,244,452,215.97 and USD$1,283,610,357.86 alleged revenue indebtedness."
According to MTN, while the AGF has dropped his demand, he however refer the matter to the Federal Inland Revenue Service (FIRS) and the Nigeria Custom Service (NCS) to resolve the controversy.
Consequent of the latest development, MTN has equally promised to withdraw from court the case it had filed against the AGF in the wake of the controversy.
The telecommunications firm had last year sued Malami over a letter in which he demanded that MTN pay N242bn and $1.3bn as import duties, withholding and value-added taxes.
The filing read: "The letter confirmed that following careful review and due consultation with relevant statutory agencies, The AGF has decided to refer the matter to the Federal inland Revenue Service (FIRS) and the Nigeria Customs Service (NCS) with a view to resolving contentious issues.
"MTN Nigeria will consequently follow due court process to withdraw its legal action against the AGF and engage with the FIRS and the NCS on the issues."
Expressing satisfaction at the development Ferdi Moolman, MTN Nigeria chief executive officer (CEO), said: "we are very pleased with the decision of the AGF and we commend him for his wisdom.
"We maintain our dedication to building and maintaining cordial relationships with all regulatory authorities in Nigeria and remain fully committed to meeting our fiscal responsibilities and contributing to the social economic development of Nigeria."
According to the statement signed by Uto Ukpanah, MTN's Company Secretary, the telecoms firm remains committed to conducting its business in accordance with applicable laws in Nigeria.
Recall that in had in October last year filed a 9,100-page document before a Federal High Court in Lagos to prove its N3 billion claim in the tax-related legal battle between it and Malami.