Finance
Market reacts poorly to FBN Holding's weak Q3 earnings performance of N136bn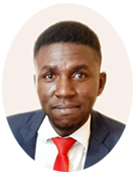 A graduate of Economics and Statistics from the University of Benin. An experienced researcher and business writer in the print and digital media industry, having worked as a Research Analyst at Nairametrics, Voidant Broadcasting Ltd, Entrepreneurs.ng, and currently a Market and Finance Writer at Business a.m. For stories, press releases, exclusive events, call +2347052803696 or send a mail to abuedec@gmail.com.
December 8, 2021220 views0 comments
Q3 PBT down to N13.5bn; PAT down to N8.57bn;
After about 50 percent jump in the stock price of First Bank of Nigeria Holdings since the end of September owing the acquisition of the bank's shares by billionaire businessman, Femi Otedola, there was a negative investor reaction to the group's weak third quarter performance which saw a 4.7 percent year on year drop in its gross earnings to N136 billion from N142.8 billion in Q3-2020.
As a result of the sustained low yield environment which resulted in the compression of margins as the macroeconomic environment continues to pose challenges in the business, FBN Holdings reported a 12.1 percent decline in gross earnings on a quarter-on-quarter basis.  This was contained in the interim financial statements of the bank for the period ended 30 September 2021, filed to the NGX.
According to the financial statement, FBN Holdings posted a profit before tax (PBT) of N13.5 billion for the third quarter of 2021, compared to N27 billion, in the corresponding period of 2020. For the duration of the quarter, the company reported a loss from discontinued operations of N15 million as opposed to N19 million loss in the prior-year quarter. As a result, the profit for the year was reported at N8.6 billion, a 64 percent year on year fall compared to the third quarter last year.
Analyzing from a segmental break-up, the commercial banking and business group reported a revenue decline of 3.6 percent year on year to N395 billion in nine months of operation, while the merchant banking and asset management arm reported an improved revenue by 13.8 percent year on year to N31.3 billion, while other revenue from the company fell 65.3 percent year on year to N713 million in the same 9-months period.
Despite the macroeconomic challenges experienced by the banking sector, the Q3 interim financial statement showed that the bank's interest income grew by 9.8 percent year on year from N90.3 billion in 3Q 2020 to N99.1 billion in the same period this year. The interest expense also increased by 38.6 percent to N40 billion as the impairment charges continued to decline in the quarter, decreasing by 68.2 percent year on year to N5.1 billion in the third quarter of 2021. As a result, the net interest income after impairment expanded by 18.9 percent year on year to N54 billion from N45.4 billion last year.
In other areas, FBN Holding's net fee and commission income jumped 8.7 percent year on year to N28.5 billion, powered by a 9.1 percent year on year growth in fee and commission income, offset by a more than proportionate 10.6 percent year on year rise in fee and commission expense due to increased ATM and other charges of other banks. The fee and commission income increased mainly on the back of growth in credit-related fees which rose 62.1 percent year on year, letters of credit commissions and fees also rose 49.6 percent year on year, and electronic banking fees recorded a 21.5 percent year on year increase.
The bank's foreign exchange income increased 64.5 percent to N2.2 billion. The net gains on the sale of investment securities were N51 million as against the N14.9 billion in Q3 of 2020. However, the gains from the fair value of financial assets reported at fair value through profit or loss (FVTPL) came in at N7.2 billion, versus N411 million in Q3 of 2020. Also, the dividend income remained at the same level of around N1.6 billion in the third quarter of 2021. The company recorded another operating loss of N12.1 billion by the close of September versus an income of N808 million last year.
The bank's personnel cost increased 14 percent year on year to N28.1 billion in the reported period; however, the depreciation charges were lower by 22.8 percent year on year. In addition, the company's operating expenses rose 6.5 percent year on year to N41.6 billion, and as a result, the operating profit decreased 48.8 percent year on year to N13.7 billion in the review period. Meanwhile, FBN Holding reported earnings per share of N0.07, an 86.8 percent fall compared to N0.52 in the prior-year quarter.