The business traveller & hospitality
Travel
MARRIOTT IKEJA GRA: Marriott's marks are all over 5-star hotel wonder in Ikeja GRA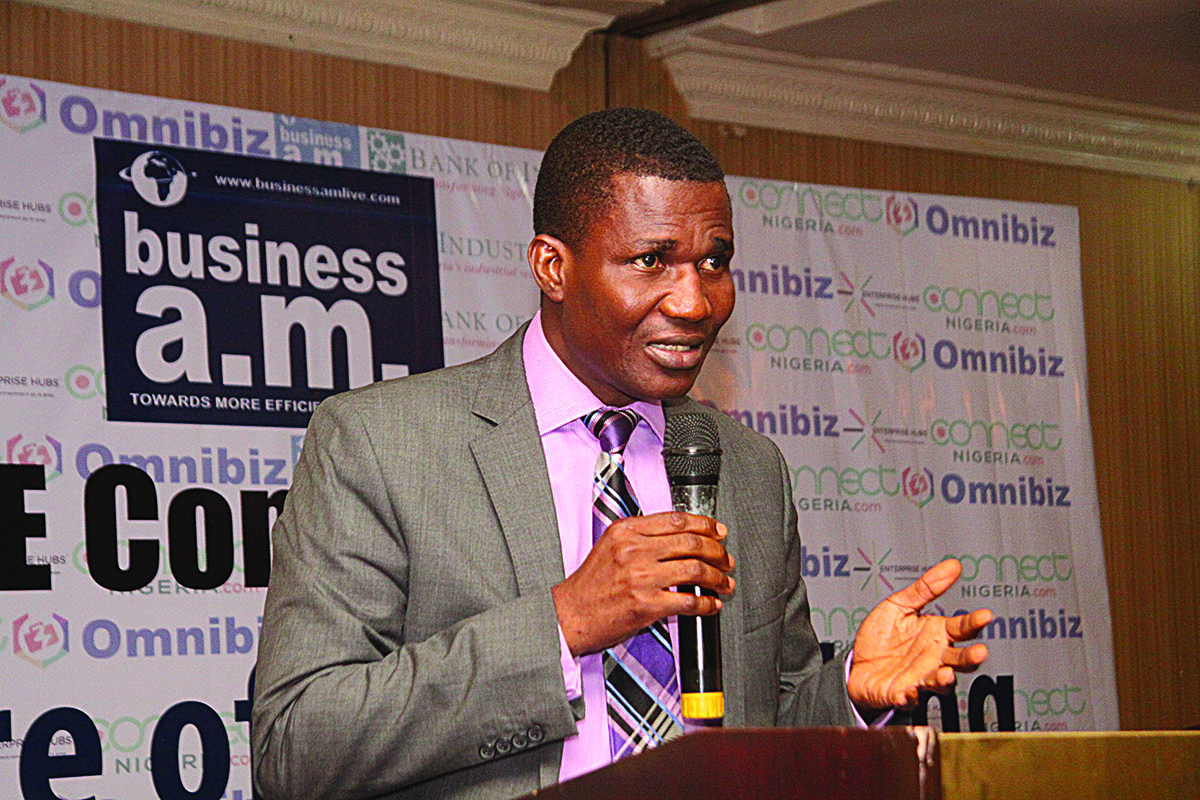 Phillip Isakpa is  Businessamlive Executive Editor.
You can contact him on phillipi@businessamlive.com with stories and commentary.
January 26, 20211.5K views0 comments
SIFAX Group's hospitality hotel almost ready
Exquisite luxury on offer to business travellers
C-suite executives traversing the world for business meetings, where they discuss and negotiate deals, are always on the lookout for two things – their flight arrangements (if they are not using executive chartered or own jets) and the destination hospitality accommodation available. It is one of the reasons why international hospitality providers such as Marriott, Hilton, Radisson, Sheraton, have built their brands to serve this second need of business executives. For a country like Nigeria, Africa's largest economy by gross domestic products (GDP) measures, as well as by population and markets, many of these hospitality companies have looked in to see what they can do in this market.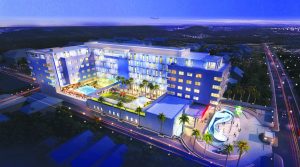 For Marriott International's top decision makers, seeing The Economist publish an article, in which it cited Nigeria as the key testing ground for the African market, and stating that, "To make it big in Africa, a business must succeed in Nigeria, the continent's largest market", a few years ago, must have gotten them all eyed up to make an inroad into this market. The first major news break in this regard came with top 'new generation' banker and technology enthusiast, Jim Ovia, chairman of Zenith Bank, signing a deal between his Quantum Luxury Properties and Marriott International, to build an iconic waterfront Marriott hotel in Victoria Island, Lagos about nine years ago.
While we are still waiting for Jim Ovia's project, which construction appears to have slowed along the Ozumba Mbadiwe waterfront on the Island, let us fast forward to 2021. This is one of the three top notch projects, that luxury hospitality company, The Marriott International Inc., has been working on in Nigeria. With two of them in what has now become the so-called "Island Divide" of Lagos, this particular development in Ikeja GRA, one of the upscale and prestigious parts of Lagos, and on the "Mainland Divide" of the state, appears to be heading to the delivery theatre faster than its Island sisters.
The delivery of Marriott Ikeja GRA, which will happen anytime this first quarter of 2021, will help to reinforce the oft-held view that this exclusive patch of Lagos, is gradually becoming home to a rich cluster of high-end, 5-6-star hospitality properties for discerning business travellers flying into Lagos; and not wanting to drive a long distance before finding the comfortable and luxurious hotel to rest and do business before heading back out to the airport to take a flight back to base.
Once, it was only the Ikeja Sheraton Hotel, nestling on the other side of Bank Anthony Road, just overlooking the Ikeja GRA (this road actually serves as a border road separating the GRA from the rest of Ikeja), that overshadowed the skyline and drew all the attention to itself. As a global franchise, Ikeja Sheraton stole the thunder, and perhaps also the breath away, from all who beheld it when it made its debut.
But Ikeja GRA has since gotten the attention of other international players in the hospitality space. The Protea franchise, once owned by the South Africans, made a strong push into Nigeria and created a hospitality home on Isaac John Street. That story changed a few years ago when Marriott International Inc. bought over Protea.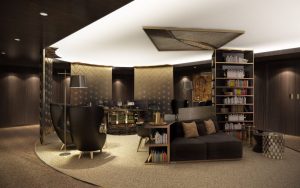 On Isaac John Street, Radisson Blu settled for an imposing property that overtook the skyline; and next door to the old Protea. That property started out life as Renaissance Hotel owned by Avalon Intercontinental, which then entered into a partnership with Radisson Blu. 
There is now in Ikeja GRA serious competition by international hospitality brands, including the posh 'Providence By Mantis', 'The Sojourner By Genesis' and BON Hotels.
But Marriott's entrance into the Ikeja GRA hotel space appears to be quite deliberate, giving what has gone into delivering this hospitality property. Clearly, the game changing, deliberate, and careful attention to detail, is designed to put a definitive mark on Marriott's entry and presence in this urbane, quiet and secure part of Lagos State.
Although it has taken a while to reach this stage of very likely Q1 or Q2 opening, having missed its first 2018 target and the second 2020 owing to the Covid-19 pandemic, Marriott Ikeja GRA property is being developed by SIFAX Group, the conglomerate founded by Taiwo Olayinka Afolabi, the Nigerian business magnate and lawyer, who is also the current chief executive officer of the group. The group is involved in maritime, aviation, haulage, hospitality, financial services and oil and gas.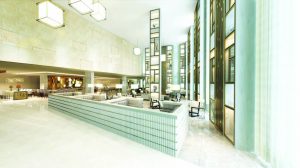 Marriot Hotel Ikeja GRA was designed by G1Architecture, the hospitality specialists, who also designed one of the two Marriott hotels planned for Lagos Island. The hotel, by virtue of its location, is close to the international airport and will therefore serve well, business travellers coming in to discuss and close deals. All its amenities bear the hallmarks of a 5-star or even 6-star destination.
From what we have seen so far, by virtue of what has been executed on site, the hotel will offer multiple restaurants and dining options, as well as meeting and conference facilities. There is a remarkable statement-type 800-person ballroom. How about that?
This hotel is primed as a full-service Marriott, with facilities, including a lobby with retail outlets. And apart from the ballroom, it has pre-function catering for 800 – 1,000, executive lounge, business centre with meeting, seminar, board rooms, three to four food and beverage outlets, including all-day dining, speciality restaurants and a rooftop club/bar. It is also offering a spa, gym, fitness club, as well as an outdoor swimming pool and deck area.
The Ikeja part of the Mainland Divide of Lagos continues to attract the attention of hospitality property developers for investment. And they see the supply of international standard hotels around the more affluent GRA landscapes as a way of meeting the demand of customers who seek proximity to the airport, including aircrews and guests who are coming for very brief stays. I personally can't wait to have a feel of the luxury that this Marriott Ikeja GRA offers, if only to enjoy walking the lobby and getting myself a drink and taking in the view of what is good to the eyes and the soul.