Technology
WORLD BUSINESS & ECONOMY
MasterCard acquires CipherTrace for global expansion of crypto strategies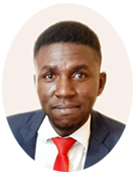 A graduate of Economics and Statistics from the University of Benin. An experienced researcher and business writer in the print and digital media industry, having worked as a Research Analyst at Nairametrics, Voidant Broadcasting Ltd, Entrepreneurs.ng, and currently a Market and Finance Writer at Business a.m. For stories, press releases, exclusive events, call +2347052803696 or send a mail to abuedec@gmail.com.
September 9, 2021481 views0 comments
Global payment giant, MasterCard Inc., says it has acquired CipherTrace, a cryptocurrency-intelligence firm and blockchain analytics, in an effort to accelerate and expand its crypto-related strategies. It also stated that the acquisition would extend its abilities in the digital asset space.
CipherTrace's platform helps customers strengthen security and fraud monitoring activities for crypto-related programmes, providing solutions for banks, crypto exchanges and other financial institutions. Mastercard said the crypto-intelligent company has insight into more than 900 cryptocurrencies.
According to MasterCard, the deal, whose fee is not yet disclosed by both parties, is expected to close before the end of 2021 and it is subject to certain conditions.
Ajay Bhalla, president of cyber and intelligence at MasterCard, said "Digital assets have the potential to reimagine commerce, from everyday acts like paying and getting paid to transforming economies, making them more inclusive and efficient. With the rapid growth of the digital asset ecosystem comes the need to ensure it is trusted and safe. Our aim is to build upon the complementary capabilities of MasterCard and CipherTrace to do just this."
The acquisition will see MasterCard unleash its strategy in the digital assets space to help give customers, businesses, and merchants more choices on how they move value digitally. This is a follow up to other investments made by MasterCard, including partnerships with Uphold, Gemini and BitPay to construct crypto cards, new platforms to test and support Central Bank Digital Currencies, programmes to support the broader use of blockchain technology and non-fungible tokens, and the potential to support hand-picked stablecoins directly on its network.
Dave Jevans, CEO, CipherTrace, in his comments on the acquisition said: "We help companies – whether they are banks or cryptocurrency exchanges, government regulators or law enforcement to keep the crypto economy safe. Our two companies share this vision to provide security and trust throughout the ecosystem. We are thrilled to join the MasterCard family to scale CipherTrace's reach across the globe."
Meanwhile, in addition to polling data within the crypto space, CipherTrace also writes annual reports and trends in the crypto ecosystem as it has built compliance tools for several decentralized exchanges.