By Olivia Nnorom
Despite the historically strong performance and resilience of the insurance sector, over 50 percent of Property & Casualty (P &C) insurers are not earning their cost of equity, raising questions about the long-term economic sustainability of their business models, Mckinsey & Company stated in its 2023 Global Insurance Report.
According to Mckinsey, the P&C sector is primed for growth but that is greatly dependent on the sector's strength and ability to stifle out obvious threats to the sector's efficient progression and redefine their current strategy and operating models.
The report identified challenges hindering the growth of the P&C sector to include, inflation, changing customer behaviour, mobility disruption, business model, and a stiff competitive market.
McKinsey noted that the adverse effects of global inflation have been further compounded by insurers' inability to improve their expense ratio.
"From 2016 to 2021, personal P&C carriers saw a five percent improvement in their operations expenses, which was offset by a seven percent increase in IT spending during the same time, driven mainly by digitization efforts and tech system modernization," it said.
According to the report, these challenges are putting pressure on insurers' margins, resulting in contracting or even negative underwriting results across the industry, including for some market-leading insurers. It added that building strategies to counter the inflation concern will require a strong understanding of the magnitude and the impact of the inflation on both sides of a  P&C insurers' balance sheet.
While all insurers are feeling the margin pressure, the report noted that not all are equally positioned to thrive. It added that most insurers, despite being businesses built on underwriting and pricing data, are still in the early stages of capturing the full potential of modern analytics and ubiquitous data.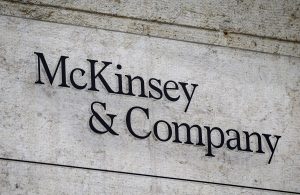 However, Mckinsey stated that the limited number of insurance carriers that have done relatively better have stepped up not just in improving their operational performance but also in reducing latency between exposure and detection and response to weeks rather than months.
"The increased agility across functions requires rapid data access and processing to enable the synthesis of multiple trends and loss indicators. Unfortunately, this is not a natural muscle for insurers given that most have historically operated in silos," the report stated.
Going forward, the report said insurance carriers can reignite growth by reclaiming their crucial role in society, covering risk where they are most needed, and enlarging the addressable market. It noted that the path to doing so will vary depending on whether it is in a developed or developing economy.
The report said that in developing economies, protection gaps tend to be driven by consumers' limited purchasing power and a lack of awareness about the benefits of traditional personal P&C products, particularly nonmotor ones. It further noted that in developed economies, current risk frameworks are lagging the proliferation of new and evolving risks, from cyber and natural catastrophes (NatCats) to shifting mobility habits.
To regain relevance and fuel growth, McKinsey said personal P&C carriers need to focus on capturing market tailwinds as well as on addressing four key success factors of distinctive capabilities including: Perfecting capabilities within specific distribution channels; enabling cross-functional collaboration and faster feedback loops between claims, actuarial and pricing; modernising claims through advanced analytics and automation; and innovating to address an evolving risk landscape and to fully monetize customer relationships.
As personal P&C carriers further develop and refine their approaches to address current industry trends and define their market position, McKinsey admitted that they will continue to face numerous strategic market challenges and considerations in the 2020s, adding that establishing market relevance remains the most effective means of securing stability and growth.
"There is no right or wrong strategy. In fact, success may be defined more by how adeptly personal P&C carriers can envision their desired end state and adapt along the journey to reach it," the report concluded.