Companies
Medsaf taps Pinheiro, Ajeroh, Oriola to drive 2022 growth plan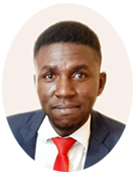 A graduate of Economics and Statistics from the University of Benin. An experienced researcher and business writer in the print and digital media industry, having worked as a Research Analyst at Nairametrics, Voidant Broadcasting Ltd, Entrepreneurs.ng, and currently a Market and Finance Writer at Business a.m. For stories, press releases, exclusive events, call +2347052803696 or send a mail to abuedec@gmail.com.
February 10, 2022267 views0 comments
Pinheiro joins from Jumia; Oriola from Konga

Ajeroh, pharmacist, ex-Novartis, Malaria Consortium, Clinton Health Access Initiative
Medsaf, Africa's premier pharmaceutical technology provider of genuine and authentic medications, is driving its pursuit to strengthen its management team in alignment with its ambitious growth and expansion plan for 2022 has appointed Joao Pinheiro, Obinna Ajeroh and Kenny Oriola as its new chief technology officer (CTO), business development director, and head of operations, respectively. Their appointment is also to aid its growth beyond Nigeria into Kenya and other West African nations.
In a statement made available to Business A.M., the company said all appointed executives will join Medsaf with immediate effect as the appointments were made to expand the company's executive capabilities.
With a regional growth plan to expand beyond Nigeria into Kenya and West Africa, Medsaf currently offers a range of products and services designed to improve patient care.
Pinheiro has more than 25 years of experience building and managing tech projects, including in his former role as lead developer for Rocket Internet, where he worked on early iterations of Jumia Africa. As a co-founder, he is returning to Medsaf with his experience spanning many industries, including cybersecurity, marketplaces, and warehousing.
Oriola is joining Medsaf from Konga, Africa's second-largest e-commerce platform, where he was vice president, operations and e-commerce. During his tenure at Konga, Oriola responsibilities included managing over 300 staff nationwide, and he was integral to the company achieving over 52 percent growth in 2020, while reducing overall operating expenses.
Prior to Konga, Oriola was the co-managing director at DealDey, an African start-up in the online retail sector that raised over $5 million during its launch phase.  After graduating with an MSc in financial management from Middlesex University, Oriola started his career in the investment banking and oil and gas sectors in Nigeria.
Ajeroh, described as an innovative, resolute business director with multiple years of experience working with the public, private and development sectors across multi-functional teams and within global business units, held senior executive roles at the Clinton Health Access Initiative, the Malaria Consortium and Novartis.  Ajeroh, a pharmacist by training, is a skilled specialist at improving team efficiencies, optimising marketing and sales strategies and managing complex business situations.
Since its founding in 2017 by Vivian Nwakah, University of Illinois at Urbana-Champaign graduate, Medsaf has focused its mission on combatting the proliferation of fake medicines by increasing access, affordability and quality of medications dispensed to Africans. And in the pursuit of this strategy, the company has recorded tremendous growth since its launch five years ago with an average annual growth of 150 percent and growing by over 500 percent in 2021 alone.
Similarly, Medsaf has since its launch received funding of about $2.7 million from major investors, such as Lateral Capital, Samurai Incubate, Seedstars, Musha Ventures, Spark, Yvonne Wassenaar, Proparco, and Stonks.
Nwakah, co-founder and chief executive officer, on the new appointments, said "Medsaf has positioned itself as a solution-provider to one of the most challenging issues in the healthcare space in Africa, gaining access to genuine and authentic medication. We are of a new breed of startups, on the edge of fintech and healthtech.
"Building on the expansion we experienced in 2021, we plan to pursue even greater growth opportunities in 2022. Through increasing access for all Africans to affordable, quality medication, when and where they need them, Medsaf supports a fundamental human right by addressing a significant public health crisis. Pinheiro, Ajeroh and Oriola are eminently qualified to help Medsaf pursue growth opportunities and we look forward to their leadership and impact," Nwakah said.